Posted Jun 14, 17:39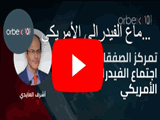 Jun 14:
كيف يمكن التمركز قبل لقاء الفيدرالي الأمريكي يوم الأربعاء؟ يقترح لكم خبير الأسواق العالمية أشرف العايدي استراتيجية مركبة من صفقتين، قبل وبعد قرار الفيدرالي ومؤتمر "جيروم باول" الصحفي. التفاصيل في هذا الفيديو
Read More...
PREMIUM INSIGHTS
Update: Jun 8, 15:33

New FX Cross Trade
***
1
New Trade with
2
Charts & Key Notes
***
صفقة جديدة للمشتركين مساندة بمخططات و ملاحظات هامة
PREVIOUS NEWS
Another Bond Conundrum
Jun 14, 2021 14:17:
The sharp drop in Treasury yields in the past week is worrisome on its own but what's most troubling is the total absence of any compelling explanation for what's happened. We look at the different theories, how they measure up and what they mean for broader markets.
Read More...
The Strongest & Weakest
Subscribe to Ashraf's Newsletter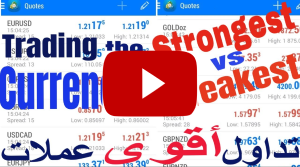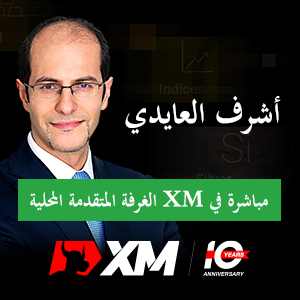 حذاري من الحسابات المزورة https://t.co/P988RTJjY5 https://t.co/PSOQkhytr1

(24 min ago)

Beware FAKE accounts impersonating me i reported them to @Twitter but nothing. Please do here… https://t.co/flQTzhD3as

(1 hr ago)

Fed mulling how to transform "tapering" into the greatest example of sell-the-rumour-buy-the-fact

(1 hr ago)

https://t.co/zA1U8nFwtw

(2 hr ago)

#Pogba says no to #Heineken #Ronaldo says no to #Coke https://t.co/3QinC33ddO https://t.co/bv9tVZdKvI

(2 hr ago)

@AqeelMohammad14 يجب التمييز بين الانتاجو العرض. العرض الاقصى 21 مليون لكن الانتاج ما زال تحته Stock vs Flow

(3 hr ago)

كيف يمكن التمركز قبل لقاء الفيدرالي الأمريكي يوم الأربعاء؟استراتيجية مركبة من صفقتين، قبل وبعد قرار الفيدرالي ومؤتم… https://t.co/3DAsZmFfy5

(8 hr ago)

Oil likely to hit $100 a barrel, say top commodity traders - https://t.co/nWEo3DFwnL

(15 hr ago)

@ruimigueldias Very true. All may change in the quarters

(17 hr ago)

Solid impressive allround performance from #LesBleus . Best team so far when weighted by opposition

(17 hr ago)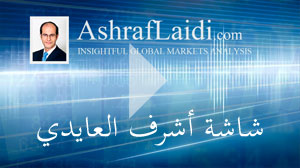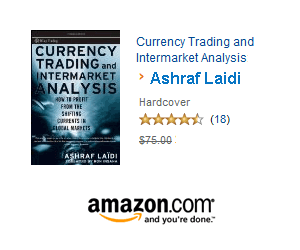 € £ $
Cross Rate Calculator
Enter values for EURUSD and EURGBP to find the corresponding GBPUSD rate
Premium Content

21-yr Intermarket Charts - 7 indices 11 currencies 14 commodities
Interactive charting by instrument, chronological and alphabetical order. This enables organizing each individual commodity, currency or equity index' performance by magnitude or chronological order.
View..