Posted Jul 7, 13:43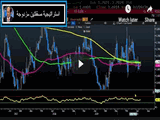 3 hours ago:
Risk appetite finally tapers off after the Bank of Japan said it will not expand its easing operations in light of rebounding cases of Covid19, while USD stabilizes following five straight declining sessions. Aussie is the biggest loser of the day on a combination of cautious commentary from the RBA over spiarling rate of Covid19 cases in Australia and overall retreat in risk appetite.
The Premium gold long entry at 1690 reached its final target of 1790.
The Premium Insights service is ready to send a 2-pronged tactical plan this week.
Read More...
PREMIUM INSIGHTS
Update: Jun 29, 20:50

New Monday Trade
***

New Trade with
2
Charts &
5
Key Notes
***
صفقة جديدة للمشتركين مساندة ب2 مخططات و 5 ملاحظات هامة
PREVIOUS NEWS
Summer Backslide
Jul 6, 2020 17:31:
The coronavirus backslide isn't just a US story; Australia grabbed headlines on the weekend because of outbreaks and a number of countries are hitting various records. The
US dollar starts another week on a sour note
, down against all currencies, with silver and euro at the lead and
CAD was the weakest
after a
dismal business survey from the Bank of Canada
.
(more below).
The US services ISM survey jumped to 57.1 from 45.5, showing the biggest 1-month rise on record is the early highlight of the week. T
he Premium long DAX30 hit its final 12770 target for 640-pt gain, 3 days after the DOW30 long reached its final target for a 670-pt gain.
Click To Enlarge

Read More...
Jobs Jump Fades
Jul 3, 2020 11:19:
Risk trades initially cheered an unexpectedly strong non-farm payrolls report but the enthusiasm didn't last
(More on the dynamics of market reaction and yesterday's key 6 charts below).
Strong US data and recovering China PMIs helped affirm the paragdigm of stabilizing growth = USD weakness
, which was anticipated in yesterday's NFP preview
here.
XAG, AUD, NZD are leading against the USD, while GBP and CHF lag. The
US is on holiday,
giving markets a chance to regroup.
Monday's long DOW30 trade in the Premium Insights' hit its 26200 target yesterday for a
670-pt gain
, while last week's Premium long in DAX at 12130 has yet to reach its final target of 12770, but Ashraf may close it before today's close.
Read More...
The Strongest & Weakest
HOT-CHART
Feb 21
GBP Index & Upside Econ Surprises
In a phase when unwinding of carry trades and risk-repositioning dominate FX markets, beware from excessive divergence from the data.
Subscribe to Ashraf's Newsletter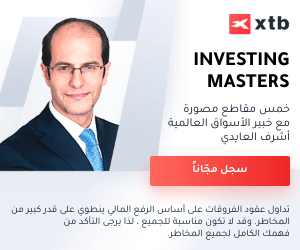 USA & Brazil lead the world in #Covid19 cases 4 months after Trump & Bolsonaro made the most vocal and arrogant of… https://t.co/lI0NiWcRqo

(8 min ago)

Bolsonaro tests positive #Covid19 after 4thJuly partying at USEmbassy in Brazilia. Fake news? Who cares..

(17 min ago)

Gold Premium 1690 entry finally hit its 1790 target. So many comments, suggestions and "advice" from the twiterrati… https://t.co/bJGWHMKjlR

(44 min ago)

Gold 1796, Aussie's Virus Return by @FX_Button https://t.co/gqhtZnBYqq #forex $FXE $UUP $TNX $GLD #XAUUSD

(2 hr ago)

"استراتيجية صفقتين مزدوجة" -- فيديو المشتركين الآن جاهز https://t.co/Sy7XaChtTz

(2 hr ago)

The One-Time Heart of Shale May Never Boom Again With Dakota Access Shut https://t.co/Or6QHFxq6v

(5 hr ago)

#Dax30 catches up https://t.co/ETzizdUZYB #forex $FXE $UUP $TNX $GLD https://t.co/sGYh6CstJe

(21 hr ago)

Gold vs Nasdaq needs way much more time

(22 hr ago)

we are also better off than in 1918 https://t.co/GK1V5UflBX

(22 hr ago)

Global indices race-- Who leads? who's catching up? https://t.co/ETzizdUZYB #forex $FXE $UUP $TNX $GLD

(22 hr ago)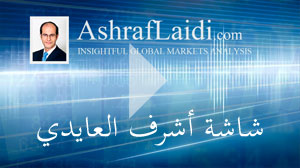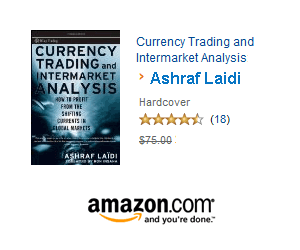 € £ $
Cross Rate Calculator
Enter values for EURUSD and EURGBP to find the corresponding GBPUSD rate
Premium Content

21-yr Intermarket Charts - 7 indices 11 currencies 14 commodities
Interactive charting by instrument, chronological and alphabetical order. This enables organizing each individual commodity, currency or equity index' performance by magnitude or chronological order.
View..