Posted Apr 18, 10:17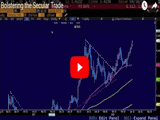 Apr 18:
Today's Bank of Canada decision on interest rates (10:00 Eastern, 15:00 London/BST) could be a signal that stretches beyond Canada. The loonie was the top performer Tuesday in anticipation of a hawkish move while the Swiss franc lagged. The latest video for Premium subscribers below highlights this week's trade action on CAD.
Read More...
PREMIUM INSIGHTS
Update: Apr 16, 14:27

New USD Trade
Renewing last week's trade
صفقة جديدة على الدولار الأمريكي
PREVIOUS NEWS
هل فاتك قطار الاسترليني؟
Apr 17, 2018 20:46:
سجل زوج الاسترليني-دولار أعلى مستوى له في أكثر من ٢٠ شهر. هل ما زال المجال مفتوح نحو المزيد من الإرتفاع أم حان وقت التراجع؟ يعالج هذا الموضوع الأستاذ أشرف العايدي باستعمال: التحليل الفني؛ عقود الخيارات؛ العقود الآجلة ؛ وتفاعل الأجور مع التضخم الفيديو الكامل
Read More...
No Scare in Syria Strikes
Apr 16, 2018 12:47:
Talk about striking Syria with missiles finally turned to action early Saturday as the US, France and UK fired more than 100 missiles at three main targets. Markets were closed during the event and the lack of follow up or retaliation soothed fears of an escalation. CFTC positioning data showed increasing bets on the euro. US retail sales follow shortly. The short GBPUSD trade hit its final target of 1.4330 from its 1.4100 entry 3 weeks ago. A new USD trade has been issued for the Premium service. Broad USD weakness ensued as the control group of US retail sales came in within expectations.
Read More...
The Strongest & Weakest
LATEST ARTICLE
Aug 17
Euro Moves Far from Brutal
Earlier today, euro suffered a minor bump on the release of the minutes from last month's ECB Governing Council policy meeting, which revealed growing concerns with a possible overshoot in...
HOT-CHART
Mar 20
Rare Quarterly Dow Doji
The quarterly candle on the Dow Jones Industrials Average shows a rare long-legged doji, one of the most striking reversal signs in candlestick analysis. Full Analysis..