Posted Oct 30, 20:06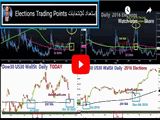 Oct 30:
In the run-up to the election we will look at the most likely outcomes and how they will affect the market. The
first scenario is a "blue wave"
; a scenario where Biden wins and the Democrats take the Senate, while holding the House.
There are
currently 4 existing Premium trades open
, short FB at 275 (now 261), short Netflix at 549 (now at 474), short NZDUSD at 9580 (now at 6611), long Bitcoin at 6300 (now at 13500).
Below is the
Premium video for subscribers,
ahead of US Polling Day.
Read More...
PREMIUM INSIGHTS
Update: Oct 20, 16:00

Tuesday's FX Trade
*** 1

New Trade with Charts & Key Notes

***
صفقة جديدة للمشتركين مساندة بمخططات و ملاحظات هامة
PREVIOUS NEWS
Faith of Flight
Oct 29, 2020 16:11:
This is the moment of truth for market participants who are trying to see past the US election and the coronavirus. We have warned on how difficult that will be and saw that manifest on Wednesday as risk trades were crushed. Thursday will be another day with a packed economic calendar. The following
chart is what Ashraf has been continuously updating the members of the WhatsApp Broadcast Group regarding the real time developments of the USD-Gold-RealYields triangularity.
Read More...
Lockdown Linguistics
Oct 27, 2020 18:40:
At the moment, the market is struggling with the question of 'lockdown vs no lockdown' as coronavirus cases surge but with that framing, we're asking the wrong question. Take a look at the
GOLD and DOW30 charts
at the bottom of this piece. Meanwhile, Ashraf posted this latest chart, highlighting the
unfolding correlation between Biden-Trump polls and the market.
Read More...
The Strongest & Weakest
HOT-CHART
Feb 21
GBP Index & Upside Econ Surprises
In a phase when unwinding of carry trades and risk-repositioning dominate FX markets, beware from excessive divergence from the data.
Subscribe to Ashraf's Newsletter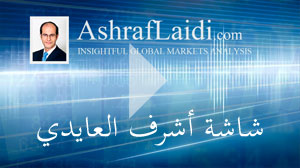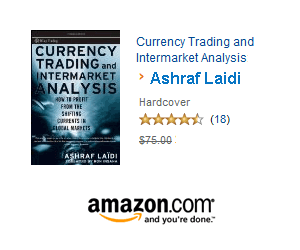 € £ $
Cross Rate Calculator
Enter values for EURUSD and EURGBP to find the corresponding GBPUSD rate
Premium Content

21-yr Intermarket Charts - 7 indices 11 currencies 14 commodities
Interactive charting by instrument, chronological and alphabetical order. This enables organizing each individual commodity, currency or equity index' performance by magnitude or chronological order.
View..