Posted Dec 2, 0:03
| | |
| --- | --- |
| Retail Sales (m/m) | Dec 02 00:30 |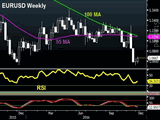 Dec 02:
The final month of the year has arrived and over the past 16 years, that's led to a familiar pattern. The Canadian dollar was the top performer while the US dollar lagged. Australian retail sales are up next. The Premium trades in oil and GBPUSD were stopped out. A new trade in a US index has been issued, joining 2 existing index trades, which have deepened into green territory.
Read More...
PREMIUM INSIGHTS
Update: Nov 28, 10:30

New Yen Trade
New Yen trade for subscribers
صفقة جديدة على الين
Full trades & charts.
PREVIOUS NEWS
سبعة حقائق قاسية حول اتفاق أوبك
Dec 1, 2016 13:13:
يثير قرار أوبك أسئلة أكثر من الأجوبة. فقد اختفت كل علامات الاستياء في اجتماع اوبك في فيينا فجأة حينما وافقت الدول الأعضاء على التجميد الكامل والحد من الإنتاج الذي نوقش في الجزائر منذ شهرين.
كان الإصرار الشديد من قِبل الدول الأعضاء على معارضة نظام الحصص واحداً من أكثر الجوانب المحيرة قبيل اجتماع أوبك على الرغم من أنه قد ثبت عدة مرات في الماضي أنه يمكن لتلك الدول أن تتجاوز حصص الإنتاج تلك.
Read More...
OPEC Decision: Smooth, or Too Smooth?
Nov 30, 2016 23:36:
All the rumblings of discontent at the OPEC meeting in Vienna vanished as members agreed to the full production freezes/cuts that were discussed in Algeria. The pound was the top performer while the yen lagged and oil gained more than 8%.
Read More...
The Strongest & Weakest
LATEST ARTICLE
Aug 26
JPY Crosses & Equity Indices
The divergence between yen crosses and US stock indices has persisted for 6 months, the longest and deepest divergence since 2002.
HOT-CHART
Nov 18
Familiar Fail in Dow SPX Ratio
If you think the post-Trump jump in the DOW30 is highly exaggerated, especially relative to the SP500, then take a look at this chart.