Posted Jan 18, 16:08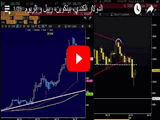 1 hour ago:
ارتفع ريبل ٩٣% منذ قاع يوم أمس و ٤٠% الاثيريوم و ٣٥% لبتكوين. نعالج التذبذبات و الاتجاهات في العملات الرقمية بالإضافة الى الكندي و اليورو الفيديو الكامل
Read More...
PREMIUM INSIGHTS
Update: Jan 17, 14:35

New CAD Trade
New CAD ahead of the BoC
صفقة جديدة في الدولار الكندي
PREVIOUS NEWS
Bitcoin Seasonals. Really?
Jan 18, 2018 12:33:
Watch out FX traders. Wednesday was another tumultuous day in the currencies following BoC hike and US dollar initially continued to wilt but caught a strong bid late in the evening. Overnight, Aussie jobs slowed to a higher level than was expected but unemployment edged up, capping AUD at 0.80. Earlier today, US Philly Fed survey eased as well as US jobless claims. Here is a chart suggesting a possible January-February seasonality in Bitcoin's price change. Could it be a result of Chinese selling Bitcoin in January to help Chinese New Year purchases?
Read More...
The Strongest & Weakest
LATEST ARTICLE
Aug 17
Euro Moves Far from Brutal
Earlier today, euro suffered a minor bump on the release of the minutes from last month's ECB Governing Council policy meeting, which revealed growing concerns with a possible overshoot in...
HOT-CHART
Aug 24
US Stocks Sector Performance
In comparing the year-to-date sector performance for the S&P500 to that of 2016, the 2 most striking developments is the reversal in energy stocks from best performer in 2016 to the worst so...