Posted May 18, 16:18
5 hours ago:
Just as market sentiment began improving and the US dollar index showed its first 3-day losing run since March, selling resumes across the board. Yesterday's solid US retail sales gave Powell the confidence to stick to his "inflation-remains priority" rhetoric. Interestingly,
DXY, EURUSD and US-10 year all stabilized at their 21-day moving averages
. No, this is neither a piece about "bear market rallies", nor about "Intermarket technical confluences" covered successfully at last Thursday's market low. This in fact is about how the market could resume rallying into next week—despite Wednesday's wobble.
Read More...
PREMIUM INSIGHTS
Update: Nov 10, 13:00

New Comms Trade
***

1
New Metals Trade with
2
Charts

***
صفقة جديدة للمشتركين مساندة بمخططات و ملاحظات هامة
PREVIOUS NEWS
ندوة مساء الثلاثاء مع أشرف العايدي
May 16, 2022 16:57:
تذكير بندوتنا الالكترونية المجانية بعنوان "
إلى أين يصل سقف سعر الفائدة دون الاضرار بالاقتصاد
؟" مع الأسواق أشرف العايديمساء الغد، 9 مساءً بتوقيت الرياض. سجل حضورك الآن
عبر الرابط من السعودية فقط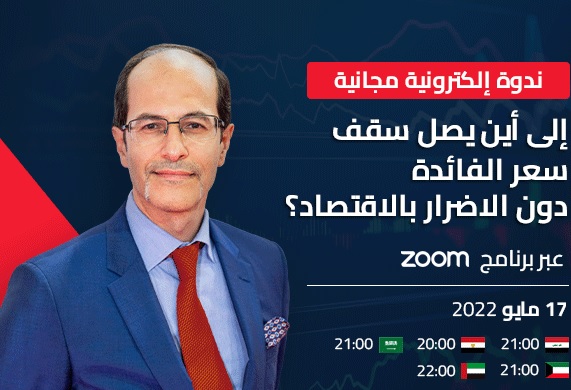 Read More...
3850 11690 31220 and the rest
May 13, 2022 20:03:
Traders reap the value of intermarket technical/quantitative analysis in capturing junctures, where various asset classes have reached potential inflection points. Such levels can be support/resistance in terms of TA, or moves in material magnitude, such as 20% or 30% declines/gains, which trigger program driven trading. So during
Thursday's market carnage
(equity indices and cryptos)
, I sent the below charts
(created on Thursday)
to my
WhatsApp Broadcast Group
, highlighting the vital technical levels in five key markets. It's all about confluence across different asset classes. Here's how.
Read More...
The Strongest & Weakest
Subscribe to Ashraf's Newsletter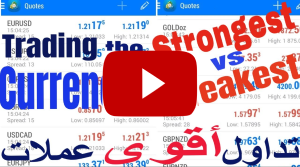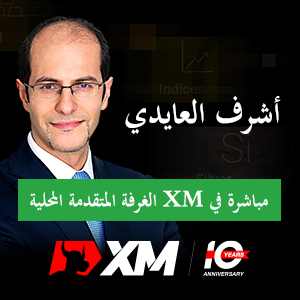 Epect further loosening of lockdown restrictions from China –despite intensifying... https://t.co/kN53njZW71

(1 hr ago)

حذاري من عدة حسابات مزيفة على تويتر و تلغرام تنتحل شخصيتي. One of too many fake accounts https://t.co/E0ZfgoV0XW

(2 hr ago)

Pricing inefficiencies or algos gone wrong? Odds for #Livepool to win #EPL are only 9-2 but odds for #Mancity losin… https://t.co/F0ItrL8NEs

(4 hr ago)

*BEWARE* There are SEVERAL fake Telegram and Twitter accounts personifying me. Please do not fall for these low-li… https://t.co/IQmpyVfNFt

(4 hr ago)

21 and the Temporary Pause https://t.co/kN53njZW71 #forex $SPX #Nasdaq100 $TNX

(5 hr ago)

China's main bond trading platform for foreign investors has quietly stopped providing data on their transactions,… https://t.co/e3KEqOE9WD

(8 hr ago)

@favouredjoseph7 based on some proprietary, historical quantitative, patterns...

(9 hr ago)

@kaly_raman Unfortunately, i still think Ancelotti will beat Klopp. But I do think Klopp will win the EPL..as strange as all that may sound.

(10 hr ago)

Highest UK #inflation in 40 years...since 1982..when an English team won the European Cup Final #AstonVilla...who w… https://t.co/qvqq6zxDMa

(10 hr ago)

#Coinbase is 89% down from its peak-- similar to the peak-to-trough decline in $AMZN $EBAY $QCOM $CSCO in 2000-2002… https://t.co/Txr9xmiYfD

(yesterday)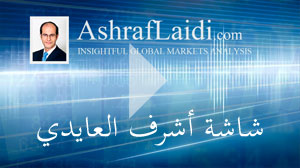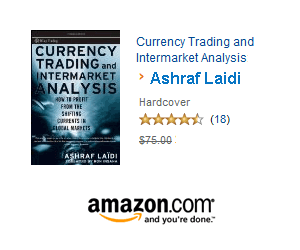 € £ $
Cross Rate Calculator
Enter values for EURUSD and EURGBP to find the corresponding GBPUSD rate
Premium Content

21-yr Intermarket Charts - 7 indices 11 currencies 14 commodities
Interactive charting by instrument, chronological and alphabetical order. This enables organizing each individual commodity, currency or equity index' performance by magnitude or chronological order.
View..