Posted Jan 19, 18:10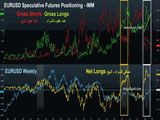 Jan 19:
US dollar is well off its highs after Janet Yellen reiterated the importance of allowing market-determined exchange rates and sticking with the status quo order of FX dynamics. The
fact that she did not reiterate the long-touted "strong USD policy" expressed since the mid 1990s may allow for further decline
in the greenback. Elsewhere, CAD dropped to start the week on a report saying Biden will halt the Keystone XL pipeline but more than actions themselves, the market will be looking at Biden priorities domestically and abroad early in his term. The chart below dissects
EURUSD futures positioning into gross longs and shorts, highlighting the direction and similarity/dissimilarity between now and 2018.
Read More...
PREMIUM INSIGHTS
Update: Jan 8, 19:20

1st Two Trades of 2021
***
2
New Trades with
2
Charts & Key Notes

***
صفقتين جديدة للمشتركين مساندة بمخططات و ملاحظات هامة
PREVIOUS NEWS
Selling Facts & DXY Positioning
Jan 18, 2021 18:16:
It's a holiday in the US and
metals are recovering after opening sharply lower in Asia on a broad USD rally, triggered by comments regarding Yellen's
likely USD stance
(see below).
A 'sell the fact' mood hit markets last week after Biden's big stimulus and Friday's retail sales report was a reminder of how much heavy lifting governments are doing. The pound was the top performer last week while the kiwi lagged. CFTC positioning data shows that
USD shorts aren't losing their nerve
despite the recent bounce. We turn to Yellen's Senate Hearings tomorrow. Below is the net short-positioning of DXY.
Read More...
What's after the Stimulus?
Jan 15, 2021 14:40:
Joe Biden unveiled a huge stimulus plan on Thursday and the next step will be to watch how lawmakers react to it. USD pushes back up as yields are immobile, while the reflation trade gets hit as Biden's $1.9 trillion plan is likely to be watered down by lawmakers. Below are some of
the trades to fade yesterday's EURUSD bounce and re-enter XAUUSD shorts
for our
WhatsApp BroadCast Group members.
Ashraf warned members to continue fading any USD pullback ahead and from Yellen's testimony next week .
Read More...
The Strongest & Weakest
HOT-CHART
Dec 18
2020 FX & Commodities YTD Performance
What a miserable year for the US dollar. As goes the December as went the year in FX, while silver & soybeans topped commodities, as oil & coffee ranked bottom in the % Change YTD league..
Subscribe to Ashraf's Newsletter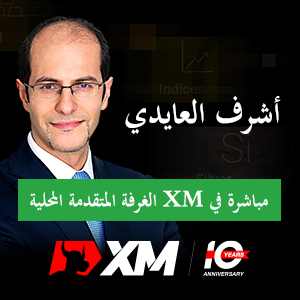 RT @DJJudd: In remarks, President Joe Biden says he spoke to Jimmy Carter last night. George W. Bush, Bill Clinton, and Barack Obama are on…

(6 hr ago)

#EURUSD Gross vs Net speculative flows since 2002 #forex https://t.co/odmU4r2gGz

(15 hr ago)

Bitcoin/Ethereum ratio starting to look like Gold/Bitcoin ratio 4 mths ago #Ethereum vs #Bitcoin https://t.co/BTuSLrXadg

(17 hr ago)

Strong euro shows limits of ECB's power in tackling deflation - https://t.co/5jI9XwKY4q

(21 hr ago)

الثلاثاء القادم https://t.co/iI52D8LR02

(yesterday)

@harley_slamm @FX_Button Seriously?? You're still using the Army argument? this is 2021. "Army" may soon undergo th… https://t.co/D2UtkY11hC

(yesterday)

Yellen Drops Strong USD Policy by @FX_Button https://t.co/b5EUvDCTzC #forex $FXE $UUP $TNX $GLD $FXE $GLD

(yesterday)

Then you wonder how/why so-called "neutral" Switzerland passed a referendum to allow investment in defence companies https://t.co/mxoQxXqeiv

(yesterday)

Paris Club extends debt suspension to Samoa and Zambia. USA by mid 2022.

(yesterday)

"We do not seek a lower US dollar, we just want higher inflation to erase the value of our lenders' holdings, but r… https://t.co/zqqenck3Iw

(yesterday)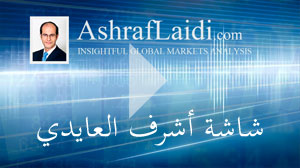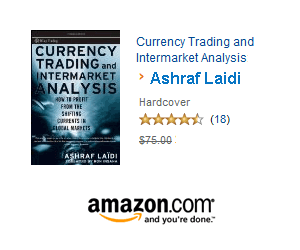 € £ $
Cross Rate Calculator
Enter values for EURUSD and EURGBP to find the corresponding GBPUSD rate
Premium Content

21-yr Intermarket Charts - 7 indices 11 currencies 14 commodities
Interactive charting by instrument, chronological and alphabetical order. This enables organizing each individual commodity, currency or equity index' performance by magnitude or chronological order.
View..