Posted Feb 15, 16:07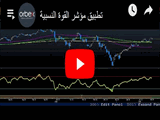 PREMIUM INSIGHTS
Update: Feb 11, 14:11

The Other Side
The other side of Indices
صفقة جديدة عكس السابقة
PREVIOUS NEWS
Gold & Oil Lead the Way
Feb 15, 2019 13:15:
US indices are bouncing higher ahead of the long weekend (US presidents Holiday on Monday), with gold and oil firming along. Interestingly, energy is outperforming metals, while gold rallies against silver as the mint ratio (Gold/Silver Ratio) reaches a 2-month high. The OIL Premium long deepens further in the green. UK retail sales jumped 4.2% y/y, their biggest annual rise since December 2016, but GBP remains weighed by the Brexit impasse. Yesterday saw the worst US retail sales number in a decade, which weighed on USD, but the market was skeptical. 2 Premium trades were added yesterday to the Premium Insights. Technically speaking, both metals trades remain the strongest as the chart below shows. January Empire manufacturing (NY Fed) is due at at 13:30 GMT, followed by US industrial production for January exp +0.3% is due at 14:15 GMT.
Read More...
Underpricing Trade Risks
Feb 14, 2019 13:04:
The market remains upbeat about US-China trade negotiations but may be underestimating the risks. Lofty exports Chinese data were released overnight. US retail sales on Thursday are sure to be a market mover. A new Premium trade in commodities was issued yesterday and a trading update was posted on GBP. All indices trade are now closed and a new Trade is due up today. Sterling traders await new debate on Brexit-related amendments in Parliament later this eveing so expect prolonged GBP swings.
Read More...
The Strongest & Weakest
HOT-CHART
Feb 12
Forex Brokers' Performance
Share price performance of all publicly traded Forex firms is clearly down since the summer on a combination of plummeting traders' interest in cryptocurrencies and a tightening of European...