Posted Jun 19, 12:55
| | |
| --- | --- |
| FOMC Press Conference | Jun 19 18:30 |
| CPI (y/y) | 2.0% |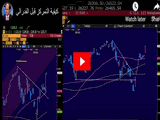 18 hours ago:
Markets in quiet mode ahead of the Fed decision/press conference following a volatile Tuesday in the news. GBP traders await the 3rd ballot for PM contenders about 1 hour before the Fed announcement. US President Trump reached out with a phone call to Chinese President Xi on Tuesday and both sides agreed to meet at the G20 and restart trade talks. The announcement spurred already rallying indices after Draghi's easing hint. UK May CPI slipped to 2.0% from 2.1%. Both DOW30 and FTSE100 trades were stopped out. A new trade ahead of the FOMC decision will be released this afternoon.
Trump revealed the change in tone via a tweet saying they will have extended talks at the G20. Staff level talks will also restart ahead of the meeting. At the same time, the reaction in Chinese media to the talks was tepid. They highlighted that it was the US that reached out and said the chances of a deal were slim. That's a hint that China hasn't wavered in its red lines.
Read More...
PREMIUM INSIGHTS
Update: Jun 11, 15:30

2nd Index Trade
Opening a 2nd Index Trade
صفقة جديدة على مؤشر ثاني
Fed, ECB, Polls, Ballots & Debates
Jun 17, 2019 14:57:
USD remains mixed even after the US Empire manufacturing index (NY ISM) fell to 3-year lows (see more below). The chance of a significant breakthrough between the US and China at the G20 meeting is fading. CFTC positioning data showed that USD longs continue to falter but remain dominant on a net-basis. Gold net have broken out key resistance. All eyes on this week's central bank meetings from the US and UK as well as the annual weekl-long ECB conference at Sintra in Portugal -- where speeches from Draghi & comp will serve as the equivalent of a Thursday press conference (More below) . Gold and bond yields appear to be making up their minds, rising and falling respectively ahead of the Fed but USDX remains mixed. GBP traders await three more ballots for the PM race due Tuesday, Wednesday and Thursday. Anti-no deal Brexit Rory Stewart is the fastest gainer in the odds.
Read More...
The Strongest & Weakest
LATEST ARTICLE
May 24
After Theresa May
Now that PM Theresa May has announced stepping down from the Conservative Party leadership as of June 7, the ongoing political chaos will shift temporarily from striking a deal on the Withdrawal...
HOT-CHART
Mar 14
Ashraf's Trade on Real Vision TV
Ashraf Laidi of Intermarket Strategy, returns to Real Vision to analyze the historical cycles in the British pound and to discuss the fundamental backdrop & news regarding Brexit, runs...