Posted Mar 3, 22:36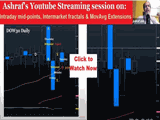 Mar 03:
Bond-driven risk aversion dominated broader markets on Wednesday but crude shrugged it off on optimism that OPEC+ will rollover cuts. The US dollar as the top performer while the kiwi lagged. Comments from Powell are key in the day ahead. Here is a
recording of Ashraf's multi-subject session made today
for ForexSpace--80% in English and 20% in Arabic .
Read More...
PREMIUM INSIGHTS
Update: Jan 8, 19:20

1st Two Trades of 2021
***
2
New Trades with
2
Charts & Key Notes

***
صفقتين جديدة للمشتركين مساندة بمخططات و ملاحظات هامة
PREVIOUS NEWS
Central Bank Schism Appears
Mar 2, 2021 17:00:
The currency market may soon be split between central banks who will tolerate higher borrowing rates and those who won't. The Australian dollar was the top performer on Monday while the Swiss franc lagged. Watch out for comments from Brainard in the day ahead.
Read More...
CNH vs DXY & RBA Cuts Down Yields
Mar 1, 2021 18:50:
Central banks will be under pressure to respond to rising yields this week and the RBA kicked it off by doubling its daily bond purchases, dropping the 10-year by 30 basis points. Last week, the US dollar was the top performer, but today it's mixed, as AUD, CAD and NZD lead the flows. CFTC positioning showed some speculative love for the pound.
Ashraf lays out 3 charts below that will increasingly rule the FX order
in the months to come--especially in USD-pairs.
Get your eyes to habituate themselves looking at them.
Read More...
The Strongest & Weakest
HOT-CHART
Feb 27
Analog of USDJPY Net Longs Breakdown
The prolonged ascent in USDJPY remains fortified by the technical breakdown in net JPY futures longs (inversely related with USDJPY pair) shown in this striking analog from Q4 2016.
Subscribe to Ashraf's Newsletter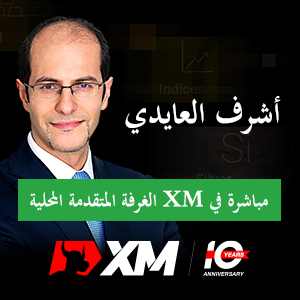 Hedge funds cash in on the 'great reflation trade' - https://t.co/0vyqEh5cEF

(3 hr ago)

Every global macro's dream

(4 hr ago)

#Analog2018 cited the NetFLows reasons last week. here are the Intermarket reasons why we stuck w/ #USDJPY longs de… https://t.co/H0qgxKoMIB

(18 hr ago)

Dow attempts to save the Mar low trendline. $SPX gave up on t=it

(18 hr ago)

https://t.co/CUafU8hNYC

(18 hr ago)

See what rhymes, repeats & breaks-- VVIX / VIX alarm & analog from 1 yr ago #forex $VIX #XAUUSD #VIX https://t.co/XQdlldfPPd

(19 hr ago)

RIP #RiskParity model as stocks & bonds in the deeper red for the year--whats the catch now? how do they fund/reba… https://t.co/9JUHliAnfY

(19 hr ago)

#ConvexGedon

(19 hr ago)

If it were not for OPEC, #EURUSD would be at 11800

(20 hr ago)

$DXY finally getting what it wanted... 2y yields. #DXY > 100 DMA

(20 hr ago)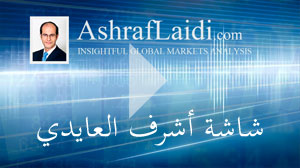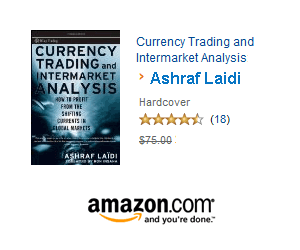 € £ $
Cross Rate Calculator
Enter values for EURUSD and EURGBP to find the corresponding GBPUSD rate
Premium Content

21-yr Intermarket Charts - 7 indices 11 currencies 14 commodities
Interactive charting by instrument, chronological and alphabetical order. This enables organizing each individual commodity, currency or equity index' performance by magnitude or chronological order.
View..