Hot-Charts
Clinton-Trump Spread & Stocks
The chart below suggests that US stock indices are tend to be more negatively impacted by declines in Clinton's lead in opinion polls vs Trump, than boosted by improvements in her lead over Trump.
Click To Enlarge
Click To Enlarge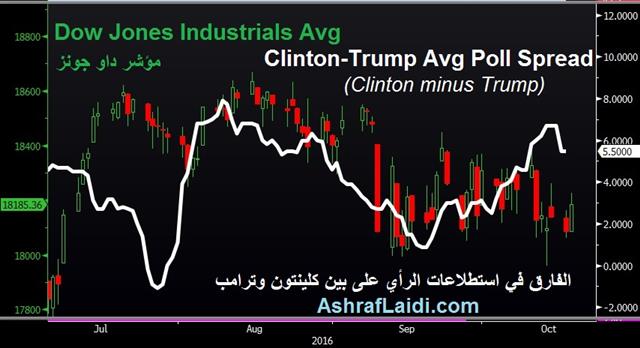 More Hot-Charts
Nov 12, 2021 12:55 | by Ashraf Laidi

https://www.binance.com/en?ref=13288560...

Nov 8, 2021 17:05 | by Ashraf Laidi

We know that Gold's commitment reports from the Comex is for the trading working period ending in a Tuesday.

Aug 10, 2021 18:42 | by Ashraf Laidi

The below analysis was carried out last Friday (Aug 6th), after which both BTC and ETH have risen more than 14% each.
Hot-Chart Archives