Hot-Charts
Commodities 2017 Performance
Natural Gas is the biggest winning commodity in 2017 up 58%, followed by brent oil, sugar, crude oil, palladium, copper, soya, silver, gold, coffee and wheat -14%.
Click To Enlarge
Click To Enlarge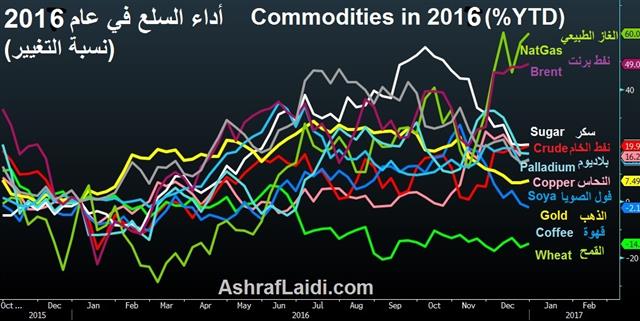 More Hot-Charts
May 17, 2017 17:59 | by Ashraf Laidi

The matrix below highlights the 12 trades in EURUSD issued by the Premium Insights since December 2015.

Apr 20, 2017 13:08 | by Ashraf Laidi

We may have started to sound like a broken record with our repeated stance in favour of silver over gold over the last 6-9 months, via our numerous bearish takes on the gold/silver ratio.

Mar 10, 2017 19:58 | by Ashraf Laidi

We know that bond yields and oil generally move in the same, but sometimes the relationship breaks down as it did in last Nov-Dec due to powerful USD rally surging with yields to the extent that...
Hot-Chart Archives