Hot-Charts
EURUSD Track Record
The matrix below highlights the 12 trades in EURUSD issued by the Premium Insights since December 2015. 9 out of 12 trades were closed at a profit with a net gain of 865 pips assuming clients entered at the higher (lower) end of the long (short) trade and opened ONLY one trade per recommendation. More on the methodology here.
Click To Enlarge
Click To Enlarge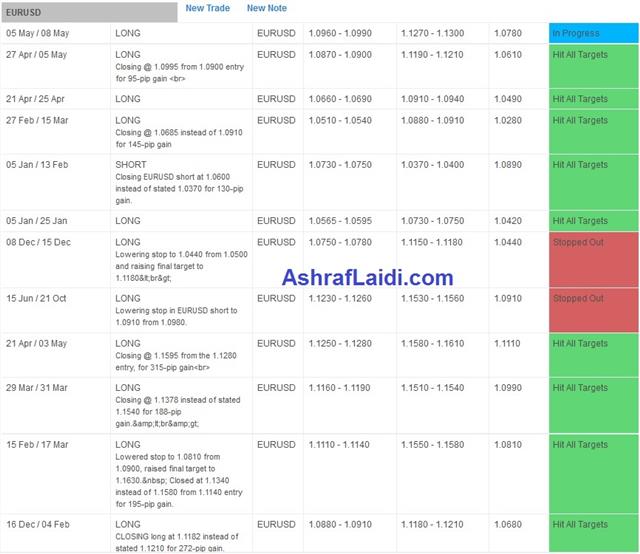 More Hot-Charts
Aug 24, 2017 19:30 | by Ashraf Laidi

In comparing the year-to-date sector performance for the S&P500 to that of 2016, the 2 most striking developments is the reversal in energy stocks from best performer in 2016 to the worst so...

Jul 10, 2017 13:41 | by Ashraf Laidi

As Bitcoin is set to post its first 3-day consecutive daily drop in nearly 4 months, digital currency traders will want to know more about the biggest potential development currently surrounding...

Jun 5, 2017 15:28 | by Ashraf Laidi

Qatari stocks tumbled more than 7%, the worst decline since 2009 after Saudi Arabia led an immediate regional break in economic and political relations with Qatar, which includes Bahrain, UAE,...
Hot-Chart Archives