Hot-Charts
EURUSD Track Record
The matrix below highlights the 12 trades in EURUSD issued by the Premium Insights since December 2015. 9 out of 12 trades were closed at a profit with a net gain of 865 pips assuming clients entered at the higher (lower) end of the long (short) trade and opened ONLY one trade per recommendation. More on the methodology here.
Click To Enlarge
Click To Enlarge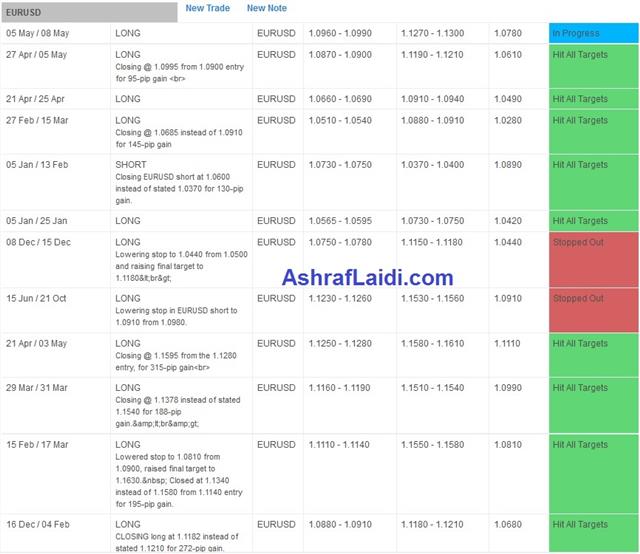 More Hot-Charts
Jun 5, 2017 15:28 | by Ashraf Laidi

Qatari stocks tumbled more than 7%, the worst decline since 2009 after Saudi Arabia led an immediate regional break in economic and political relations with Qatar, which includes Bahrain, UAE,...

Apr 20, 2017 13:08 | by Ashraf Laidi

We may have started to sound like a broken record with our repeated stance in favour of silver over gold over the last 6-9 months, via our numerous bearish takes on the gold/silver ratio.
Hot-Chart Archives