Hot-Charts
Gold & Silver's Dead Cat Bounce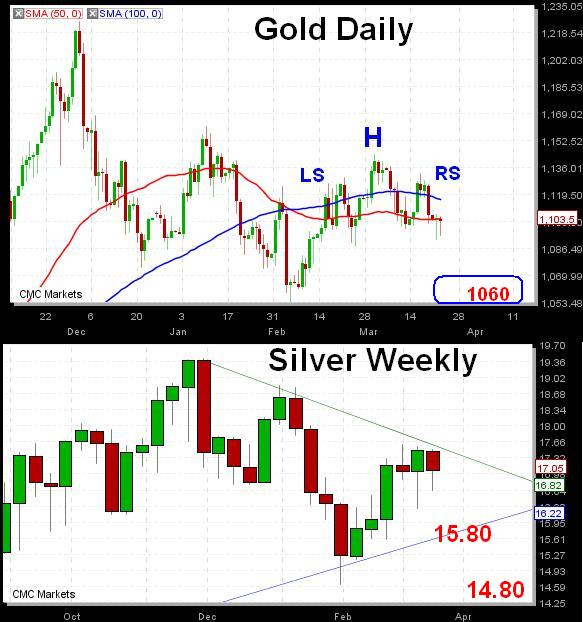 After revealing a few flashes of upside towards to the $1130-40s, gold gradually retreats back towards the $1100s as oil confirms its failure of $83 and the US dollar index cements its support above the 90 level. If the USD index managed to hold its own and gold retreated despite the ongoing rally in equities, then what would become of USDX and GOLD when stocks begin to retreat? Not only has gold shown a typical Head&Shoulder (bearish) pattern over the last 2 months, but it has also breached below both the 50 and 100-day moving averages within 5 days. Our case for $1060 and $1040 gold remains intact, especially following the failure of $1140. SILVER HAS SHOWN A CLEANER DOWNTREND, with lower highs in the WEEKLY chart suggesting for an orderly decline towards $15.80 and $14.80.
More Hot-Charts
Nov 12, 2021 12:55 | by Ashraf Laidi

https://www.binance.com/en?ref=13288560...

Nov 8, 2021 17:05 | by Ashraf Laidi

We know that Gold's commitment reports from the Comex is for the trading working period ending in a Tuesday.

Aug 10, 2021 18:42 | by Ashraf Laidi

The below analysis was carried out last Friday (Aug 6th), after which both BTC and ETH have risen more than 14% each.
Hot-Chart Archives