Posted Oct 22, 15:36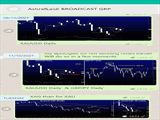 17 hours ago:
President Biden said there will be no tax hikes on high earners or US corporations in a blow to his agenda but a boost to US equities. The dollar fell across the board, with
both CNHUSD and XAGUSD posting their 3rd biggest weekly gain of the year.
The week ended with stronger Canada retail sales, mixed PMIs in Europe, with US services surprising on the upside but not the case for manufacturing. Gold jumped more than $30 to 1812, reaching the
target of the inverted head-&-shoulders first signalled on Oct 8th to the WhatsApp
Broadcast Group below. More specifically, the
GoldBugs ratio fell below its 100 DMA and 21 WMA
as alerted in
last week's Youtubevideo.
The subsequent posts show the progress of the trade as well as in XAGUSD. A
new Premium trade was posted earlier today.
Heads up for Powell's speech at 11:00 am Eastern (15:00 GMT).
Read More...
PREMIUM INSIGHTS
Update: Oct 22, 14:00

Friday Index Trade
***

1
New Index Trade with
2
Charts

***
صفقة جديدة للمشتركين مساندة بمخططات و ملاحظات هامة
PREVIOUS NEWS
US Stimulus Faces Dems Barriers
Oct 21, 2021 14:30:
Democratic leaders are hoping to have an agreement on a framework for a reconciliation package this week but the margin for error is razor thin. JPY and CHF are the only currencies gaining vs USD as risk appetite pulls back. US Philly dropped to a lower than expected 23.8 from 30.7, while jobless claims dropped to 290K from a revised 296K. Below is Ashraf's estimate for ETH/XAU. Ashraf has released
the latest rebalancing of his crypto holdings to the WhatsApp Broadcast Group.
Read More...
أهم الحقائق المتعلقة بتقليص مشتريات السندات
Oct 20, 2021 11:57:
أهم الحقائق المتعلقة بتقليص مشتريات السندات --

ندوة الكترونيّة مجانيّة سيقدمها لنا أشرف العايدي
يوم 26 أكتوبر، الساعة 9 مساءً بتوقيت مكة المكرمة
.
سجلوا حضوركم الآن
ولا تفوّتوا فرصة التعلّم من الخبراء
Click To Enlarge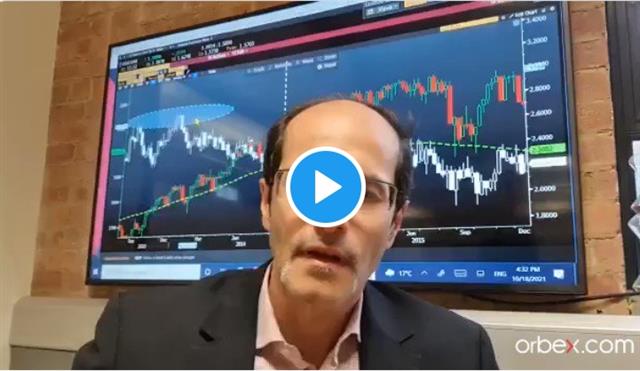 Read More...
The Strongest & Weakest
Subscribe to Ashraf's Newsletter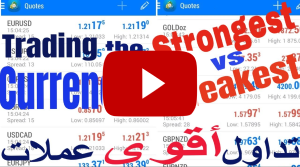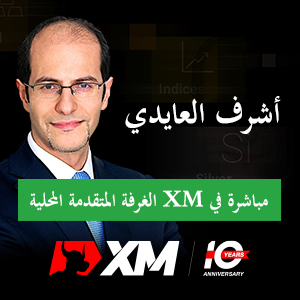 Year's 3rd biggest weekly for silver & Yuan #XAGUSD #CNH #forex https://t.co/jFw7vcuUZt

(14 hr ago)

نراكم على سي أن بي سي العربية بعد لحظات مع جو الهوا

(17 hr ago)

Yields Pause, Metals Jump, Dax Breaks out by @FX_Button https://t.co/jFw7vcuUZt #forex $FXE $UUP $TNX $GLD

(17 hr ago)

هبوط حر في الذهب مقسوم على المناجم تحت 6.9 ايجابي جدا للذهب و الفضة. كما شرحنا في جزء 34:24 https://t.co/rb70OaH9FS https://t.co/dYsopFWURD

(18 hr ago)

#Goldbugs ratio free fall

(18 hr ago)

Ideal day for #XAGUSD to break its 100-DMA curse . Powell to speak later on #forex

(19 hr ago)

Looks like Gold ETFs as an indicator will continue to diverge from price of bullion thanks to BTC ETFs #XAUUSD

(19 hr ago)

"heads, shoulders, knees & toes" #XAUUSD

(19 hr ago)

#XAUUSD 1799 as 10-yr TIPS 2.695% Real yields -1.0%

(20 hr ago)

و اخيرآ الذهب

(20 hr ago)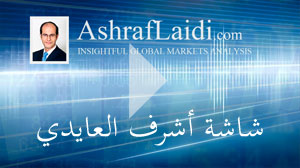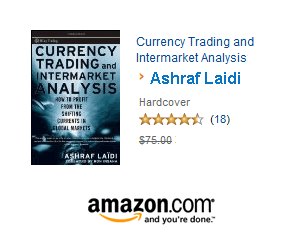 € £ $
Cross Rate Calculator
Enter values for EURUSD and EURGBP to find the corresponding GBPUSD rate
Premium Content

21-yr Intermarket Charts - 7 indices 11 currencies 14 commodities
Interactive charting by instrument, chronological and alphabetical order. This enables organizing each individual commodity, currency or equity index' performance by magnitude or chronological order.
View..