Hot-Charts
Gold Eyeing $1.050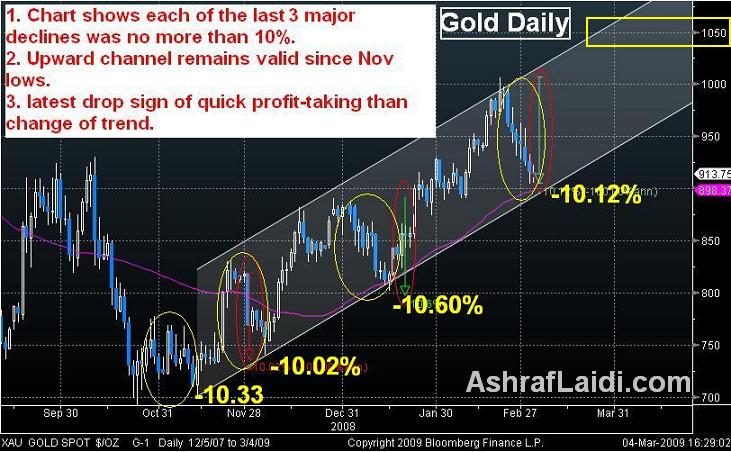 Golds recovers to $939 confirming my Monday call about the validity of the 4-month uptrend, especially that each of the last four declines was limited to 10% (Nov -10.3%, Nov-Dec -10.0%, Dec-Jan -10.6%, Feb-Mar -10.12%). None of the most 2 recent declines has breached below the 50-day moving average. Fundamentally, the currency implications of central banks quantitative easing and bank stocks accelerating damage. Last years 1,038 high is increasingly untenable and the $1,200 target by end of Q2 becomes more viable. Interim target stands at $1,050.
More Hot-Charts
May 6, 2021 13:55 | by Ashraf Laidi

https://www.binance.com/en?ref=13288560...

Feb 27, 2021 1:00 | by Ashraf Laidi

The prolonged ascent in USDJPY remains fortified by the technical breakdown in net JPY futures longs (inversely related with USDJPY pair) shown in this striking analog from Q4 2016.

Feb 18, 2021 20:52 | by Ashraf Laidi

Will the pattern from mid-late Feb 2020 repeat itself today. PROCEED WITH CARE. ..
Hot-Chart Archives