Hot-Charts
GBPAUD Testing the Bottom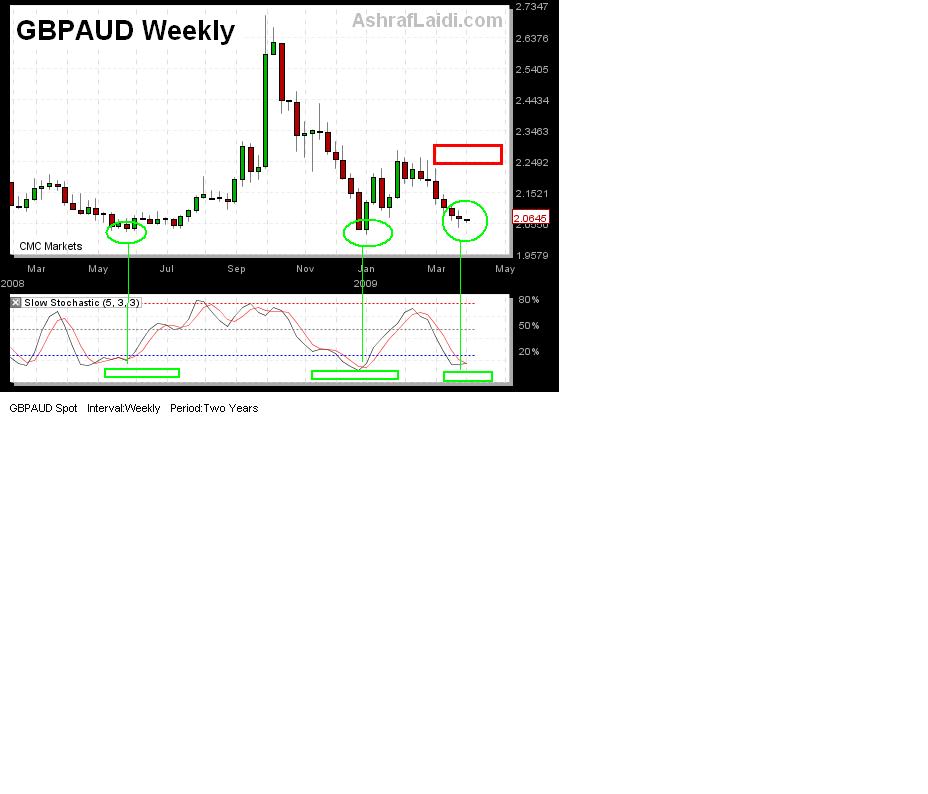 Aussie has long been a favourite on this website and its performance speaks for itself. But rather than pitting Aussie against the weak currencies, lets assess its potential against the sterling, whose robust ways suggest more upside for the Aussie against the British currency. The weekly chart shows the oscillators call for a bullish divergence. Sterling has been firming largely due to improved risk appetite but Aussies more fundamental superiority enabled it to quickly recover from negative retail sales. The latest AUDJDPYHotChart took 2 days to be in the money. GBPAUD is more of a longer term play for the 2.097 and 2.11 target to emerge. For more bang out of your buck, consider AUDGBP instead of GBPAUD. This is not only cheaper but offers more pips per capital used.
More Hot-Charts
May 6, 2021 13:55 | by Ashraf Laidi

https://www.binance.com/en?ref=13288560...

Feb 27, 2021 1:00 | by Ashraf Laidi

The prolonged ascent in USDJPY remains fortified by the technical breakdown in net JPY futures longs (inversely related with USDJPY pair) shown in this striking analog from Q4 2016.

Feb 18, 2021 20:52 | by Ashraf Laidi

Will the pattern from mid-late Feb 2020 repeat itself today. PROCEED WITH CARE. ..
Hot-Chart Archives