Hot-Charts
CADJPY Downtrend Intact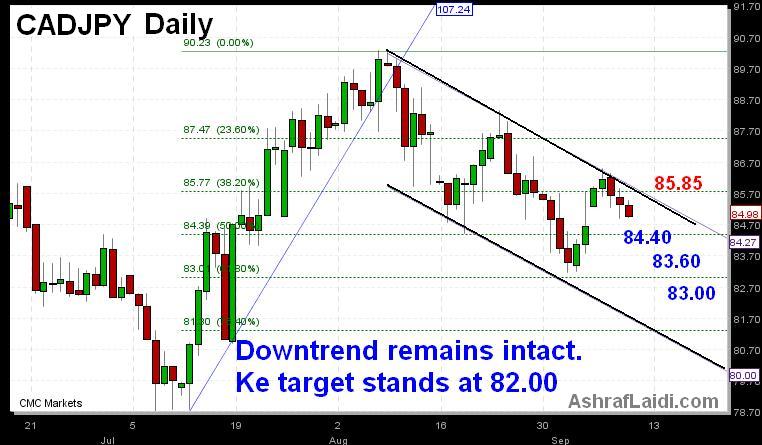 CADJPY continues to show a generally predictable downtrend despite the noise from occasional waves of risk appetite. Such price action is similar to USDJPY, whose peaks have consistently respected the various falling trend lines. The trend line from the 90.23 high thru the 88.39 high held up earlier this week, paving the way for a preliminary target of 84.45 and a break of which (below 84.30) to open the path for 83.60. Any rebound remains capped at 85.80. USDCAD still expected to regain 1.09 and onto 1.1030.
More Hot-Charts
May 6, 2021 13:55 | by Ashraf Laidi

https://www.binance.com/en?ref=13288560...

Feb 27, 2021 1:00 | by Ashraf Laidi

The prolonged ascent in USDJPY remains fortified by the technical breakdown in net JPY futures longs (inversely related with USDJPY pair) shown in this striking analog from Q4 2016.

Feb 18, 2021 20:52 | by Ashraf Laidi

Will the pattern from mid-late Feb 2020 repeat itself today. PROCEED WITH CARE. ..
Hot-Chart Archives