Intraday Market Thoughts
Data Driven Swings
Friday's jump in the Markit US services PMI sent the dollar higher in another example of the market chasing the economic numbers. Sterling was the top performer last week while the New Zealand dollar lagged. CFTC positioning data shows that the speculative market is starting to believe in the loonie. A busy roaster of Fed speakers is due today. Earlier this morning, the
WhatsApp Broadcast Group
, went
long NASDAQ at 13480, targetting 13680
and
long EURUSD at 12205 targetting 12230.
Both trades are well in the money.
Click To Enlarge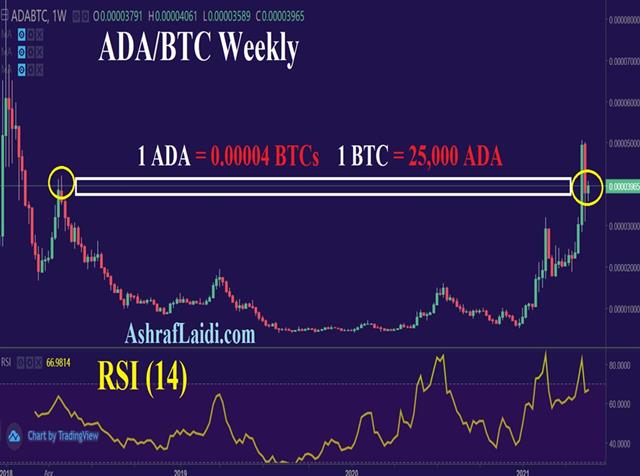 There are long periods in FX trading where nearly all data is second tier; when the market settles on a narrative and currencies grind along in trends or sideways. This isn't one of those times.
A series of US economic data releases this month show a market that is struggling to understand what's happening with jobs, inflation and the economy as a whole. On Friday the Markit US PMIs hit records led by services up to 70.1 compared to 64.4 expected.
That sparked another re-think on the path of Fed rates and the strength of the US economy, sending the dollar higher. We've seen similar pops on CPI and the Fed minutes fade and that's probably the trade once again but if we see this kind of persistent strength backed up by jobs data, it will eventually get the Fed's attention.
The larger lesson is that all data is in play right now. There's no trading playbook for exiting a pandemic, especially with ultra-loose fiscal and monetary policy. There are persistent signals from bonds that genuine inflation isn't coming but if there were ever a time for bonds to be wrong, this would be it.
Meanwhile, the crypto market continues to be extremely volatile. Bitcoin failed at the retest of last week's breakdown at $42,500. It plunged on the weekend to $33,600 in a move that helps to confirm last week's breakdown.
CFTC Commitments of Traders
Speculative net futures trader positions as of the close on Tuesday. Net short denoted by - long by +.
EUR +100K vs +94K prior
GBP +25K vs +28K prior
JPY -51K vs -42K prior
CHF -4K vs -3K prior
CAD +46K vs +39K prior
AUD +3K vs -2K prior
NZD +8K vs +9K prior
The moves are modest this week but there's a steady trend towards selling the US dollar and yen that's been ongoing for weeks. The big mover though is CAD, which was at +16K just three weeks ago. The market is starting to believe in the strength of commodities and the reopening narrative.
Latest IMTs