Intraday Market Thoughts
Despite Draghi's Best Efforts
The euro sent a powerful signal on Thursday as it surged to 23-month highs despite continued dovish rhetoric from Draghi. EUR was the top performer while sterling lagged. Politics are also back on the trading agenda. A new EUR trade & charts analysis was issued before the ECB press conference. Both the Arabic and English videos are posted below for subscribers.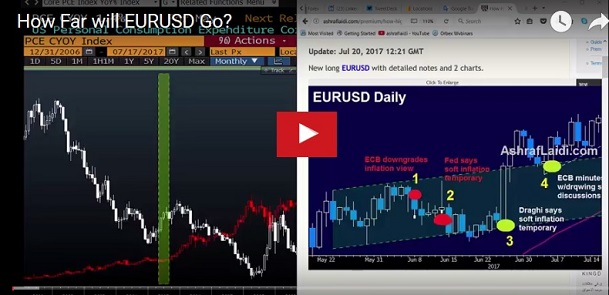 هل فاتك قطار اليورو؟ (للمشتركين فقط)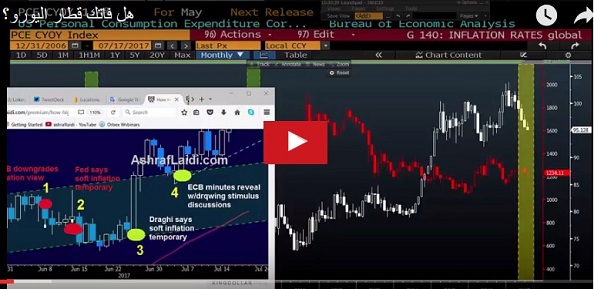 Days like Thursday make it tough to explain currency moves but also make the underlying market dynamics clear. The ECB didn't make any meaningful changes to its statement. References to the size and duration of QE programs were unchanged and that initially sent the euro slightly lower.
Fast-forward to the press conference and a rally in the euro took hold that extended as high as 1.1658 from a low of 1.1479. Was it something Draghi said in the press conference? Hardly. He was clear the governing council was unanimous about no changes to forward guidance and he continued to preach patience.
At best there was some of the big picture optimism we warned about but it came in a small dose as he said that incoming information confirmed that the strengthening of the economy is broadening. That was balanced by a warning that underlying inflation had yet to show convincing signs of a pickup. His words were carefully chosen as to avoid any hawkish signals and a repeat of the Sintra speech fallout. He failed, nonetheless.
So while there was no clear catalyst for the gain, it is inevitable that QE will be curtailed further this year. The aggressive euro buying points to the underlying demand for EUR. It cruised through resistance at the 12-month high and finished the day with a strong bid. Ultimately, the market senses that a shift in Draghi's tone is inevitable and euro buyers have jumped into the race before the starting pistol.
At the same time, some of the EUR/USD strength Thursday also came from the other side of the trade. The US dollar sold off on a report that the Trump-Russia investigation had broadened to include his business deals. In the past, though, those type of politically-driven market moves have faded.
Latest IMTs