Intraday Market Thoughts
Dollar Rebounds, Key Data Next
The US dollar resumes its bid bid from Wednesday ahead of another test of a trade that has struggled to gain traction.
GBP is the best performer
after
comments from BoE's Vlieghe
improved rate hike prospects. US durable goods orders and the 2nd Q1 GDP reading are due up next along with initial jobless claims.
Yen is being sold off across the board
as bond yields push higher.
To better understand the below charts,
please watch this video.
Click To Enlarge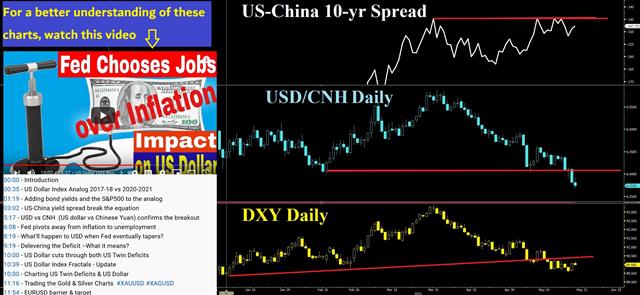 Reblancing and flow models suggested US dollar buying into month end and that may be what we saw on Wednesday as the dollar held a strong bid despite quiet trading in stocks and fixed income. The euro and Canadian dollar were hardest hit, falling more than 50 pips but the move was broad based. More evidence for flows as the driver was a particularly strong move into the London fix and at the London close.
Those will be times to watch again in the day ahead (1500 GMT and 1600 GMT) with US desks aiming to square books ahead of the long weekend.
Data is also likely to play a part in trade in the day ahead. Initial jobless claims are expected to continue lower, hitting 425K from 444K as the steady improvement continues. At the same time as that release, US durable goods orders are forecast to rise 0.8% and core orders up 1.0%. There will also be the second look at Q1 GDP and pending home sales to consider.
Latest IMTs