Intraday Market Thoughts
Macron Maxes Out
Six month ago Macron was an underdog to win the Presidency but his improbable surge has continued after a massive win in the first round of French parliamentary elections. The Australian dollar was the top performer last week while the pound sterling lagged. CFTC positioning data saw GBP shorts pile in ahead of the election. A new Premium video on the existing Premium trades will be posted mid Monday Asia morning.
Click To Enlarge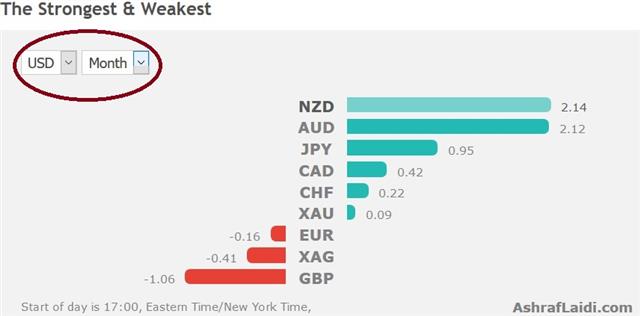 Macron's La Republique En Marche won 415-455 seats in the first round of voting, out of a total of 577. The vote for the right wing National Front faded to only 1-5 seats and former President Hollande's Socialist party was decimated, winning only 10-20 seats.
The theme of 2016 in elections was a shift to populism but in 2017 it has turned into more of a shift to the fringes and away from establishment parties and candidates. Corbyn's ability to turn out the vote is as shocking as anything over the past year and may inspire leftist candidates elsewhere.
That sets up years of political drama and the specter of wildly divergent policies in a fragmented world. At the moment, a badly wounded May is attempting to hang on with the backing of the DUP but the knives are out. If she's toppled, the uncertainty will be a fresh reason to sell the pound.
CFTC Commitments of Traders
Speculative net futures trader positions as of the close on Tuesday. Net short denoted by - long by +.
EUR +74K vs +73K prior GBP -37K vs -30K prior JPY -55K vs -52K prior CHF -17K vs -19K prior CAD -94K vs -98K prior AUD 0K vs +3K prior NZD -2K vs -5K prior
The moves of committment of traders were modest this week but at least a few traders got short GBP ahead of Thursday's election and rode that to a quick profit. EUR longs inched to a fresh high dating back to 2007 and CAD shorts remain near a record, highlighting to vulnerability of the pair after another strong jobs report on Friday.
Latest IMTs