Intraday Market Thoughts
No Scare in Syria Strikes
Talk about striking Syria with missiles finally turned to action early Saturday as the US, France and UK fired more than 100 missiles at three main targets. Markets were closed during the event and the lack of follow up or retaliation soothed fears of an escalation. CFTC positioning data showed increasing bets on the euro. US retail sales follow shortly. The short GBPUSD trade hit its final target of 1.4330 from its 1.4100 entry 3 weeks ago. A new USD trade has been issued for the Premium service. Broad USD weakness ensued as the control group of US retail sales came in within expectations.
Click To Enlarge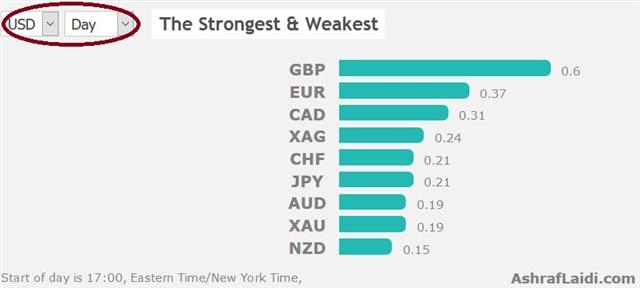 Syria strikes turned out to be less of an event than feared and since they hit during non-market hours, there was no kneejerk reaction. Trump also declared this would be the end of this action so that further calmed markets.
One thing that could upend the positive mood is a fresh round of US sanctions against Russia on Monday. US officials announced they will be coming in the day ahead and that could add to recent volatility in ruble trading.
The US President will also have to navigate a tell-all interview with former FBI director Comey. In all likelihood, there won't be any truly surprising headlines but Trump will surely tweet his displeasure.
CFTC Commitments of Traders
Speculative net futures trader positions as of the close on Tuesday. Net short denoted by - long by +.
EUR +147 vs +134K prior GBP +43K vs +40K prior JPY +3K vs -4K prior CAD -32K vs -32K prior CHF -11K vs -10K prior AUD -3K vs +0 prior NZD +23K vs +18K prior
Euro longs continued to build despite the recent string of soft economic data points. That's a sign of either foolishness, or confidence that better numbers are coming and that the ECB won't be shaken from its rate-hike path. The other spot that's vulnerable is CAD as the loonie squeezes the shorts.
Act
Exp
Prev
GMT
Core Retail Sales (m/m)
0.2%
0.2%
0.2%
Apr 16 12:30
Latest IMTs