Intraday Market Thoughts
Politics Put on the Squeeze
Cable shorts were squeezed from both sides on Tuesday as May laid out some Brexit details and Trump lamented the strong US dollar. Both politicians had their way as the pound led the way and the US dollar lagged. EURUSD is entering its 5th weekly gain, the longest since March 2014. Fed talk was also a factor. 2 new Premium trades were issued (an index and GBP), bringing the total number of open trades to 6, 3 of which are in the green. A Premium vide of the latest and existing trades will be released at the Tokyo Wednesday open.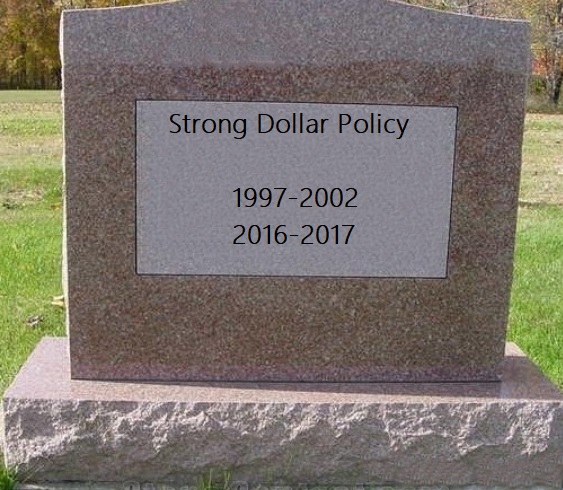 The much-anticipated speech from Theresa May was largely leaked before she delivered it but she had one surprise: Parliament will be given a vote. It's not a vote on whether to trigger Article 50 but a vote to ratify a new deal with the EU once it's negotiated.
That might not be for two years but it was seen as good news and the pound jumped. Another reason for gains was that May talked about a phased in approach for changes. Taking slower steps diminishes the risks of economic shocks and that's net positive. Overall, not much changed and May restated her commitment to leaving the EU by saying a bad deal – like the current one – was worse than no deal at all.
The climb in cable was the largest since 2008 at more than 330 pips but it wasn't entirely due to May. Arguably an equal share was due to jawboning from Trump. He told the WSJ the dollar was too strong and blamed Chinese manipulation. The comments so close to his inauguration suggest weakening USD is a high priority. We can't rule out that he will comment on policy in his Friday night speech; that may cause USD longs to cover ahead of the weekend.
We also heard from the Fed's Dudley and Brainard. They are two of the most dovish FOMC members and in typical fashion they brushed off inflation concerns. But they also talked about upside risks to the economy, especially from rising consumer confidence and potential fiscal stimulus.
The pound finished just below the January highs in a classic three-candle reversal. We will be watching closely to see if the Jan 5 high of 1.2432 breaks (and holds) in the day ahead. Also note US dollar weakness on other fronts. In particular, the suddenly-high-flying Australian dollar broke above the December highs and the 200-day moving average.
Act
Exp
Prev
GMT
FOMC's Kashkari Speaks
Jan 18 16:00
Fed Chair Yellen Speaks
Jan 18 20:00
Latest IMTs