Intraday Market Thoughts
Selling in May the Italian Way
Global markets selloff across the board as Italy's political uncertainty deepens and raises new questions about the economic integration of the euro project. Italian 2-year yields hit a 6-year highs as bond prices tumbled, EURUSD broke below $1.16 to a fresh 10 month lows, while the yen soared against all currencies, dragging USD to 108.40. Initially, markets cheered when Italy's President rejected euroskeptic Savona for the post of finance minister, but the move raises as many questions as it answers. After climbing to 1.1730 the euro sank to a fresh six-month low of 1.1604, stopping out the Premium EURUSD trade. A new JPY trade will be issued shortly.
Click To Enlarge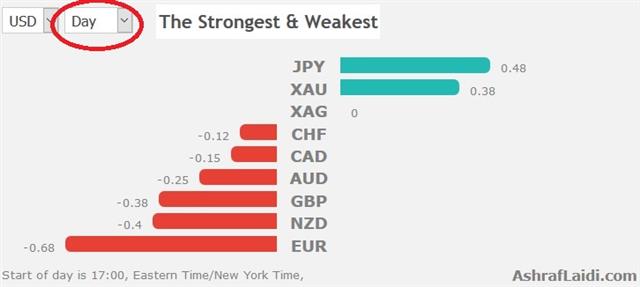 The market selloffs were amplified by thinned activity during the holidays in the US and UK but the concerns remain clear. Former IMF economist Carlo Cottarelli has been asked by Italy's president to form a caretaker government, but the 5-Star/League coalition believes they should be allowed to rule. Five-Star Leader Di Maio has called for protests on June 2 and new elections as soon as possible. Both parties will frame a new vote as upstarts versus the establishment and that may play into their favor.
At best, the outcome is uncertain and the threat of protests and unrests encourages a further bid for safety. Markets tend to bottom when the light at the end of the tunnel is in sight but the months ahead in Italy are opaque.
Another move in thin trading Monday was a rise in USD/CAD above 1.3000 for the first time in two months. Oil prices were down another 2% and that was the main driver but the market is also increasingly convinced that the BOC won't hike on Wednesday.
Latest IMTs