Intraday Market Thoughts
Bitcoin Bonanza
We are fast approaching the make-or-break moment for Bitcoin. Prices gyrated wildly Thursday with some exchanges nearing $20,000 but systems clearly came under a strain. In FX, sterling gathers upward momentum on news that DUP intends to strike a deal with PM May and on firm services PMI and the Australian dollar quietly fell to a six-month low. The US jobs report is up next. 2 new trade actions in the Premium Insights were issued on EURUSD.
Click To Enlarge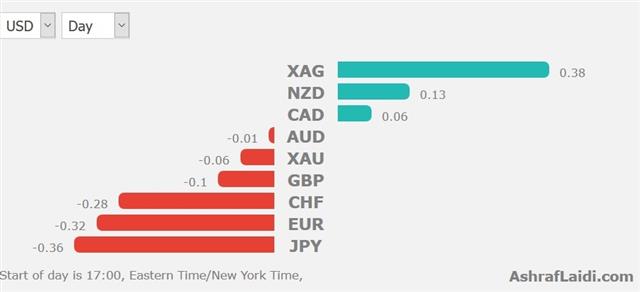 It's impossible to avoid talking about Bitcoin at the moment, which is now surely the defining mania of our era. What's not clear is how and when it will end but aside from the violent price swings, the warnings signs are mounting. The first is the increasingly slow and expensive transaction costs. It's clear that Bitcoin will never replace fiat currency – long one of the tenants of the bull theory. It currently costs $13 to do any transaction and takes upwards of 7 hours to verify a transaction at that price.
One thing everyone will be hearing more about in the days ahead are the mempool. This is the backlog of transactions and it's growing at a fast rate. If there is ever a stampede to the exits, this problem will be a devastating bottleneck. At the same time, the exchanges are under increasing strain. Outages hit the main trading hubs again on Thursday. That's a major red flag.
Bitcoin has proven significant resilience to bad news. The dip after hitting $10,000 was bought and reports of hacks, theft and fraud are brushed aside. That's a sign of a roaring market.
The catalyst that everyone is watching is the introduction of futures trading this week at CBOE and next week at the CME. Both are cash-settled contracts so they shouldn't affect the underlying market, especially since short-term arbitrage is nearly impossible because of the transaction times.We will be watching closely.
Elsewhere, the US dollar founds its legs on Thursday as USD/JPY rose to a three-week high and AUD/USD fell to a six-month low. Non-farm payrolls is due on Friday and indications from the ADP report was another strong jobs print but the focus will remain on wages. If they tick up, then the dollar could start to recover much of the July/Aug declines.
Latest IMTs