Intraday Market Thoughts
Dax Technical Failure & Euro Support
The recurring failure by the DAX-30 to break above the vital 11,600 resistance implies prolonged support for EURUSD as Germany-bound equity flows and accompanying euro hedges (selling euros) are halted or further unwound to the detriment of the DAX and benefit of the euro currency.
The DAX resistance point is especially resilient, representing a confluence of the: i) April trendline resistance; ii) Death Cross highlighted by the 55-moving average crossing below the 100-moving average.
These technicals are a concrete reminder of the intermarket dynamics at play in favour of the uptrend in EURUSD, bund yields and the downtrend in DAX-30 and Eurostoxx.
EURUSD seen supported at $1.1050s before regaining $1.15. 10-yr bund yield seen supported at 0.80% before regaining 1.10. Dax-30 unlikely to break below 10K but remains capped at 11,650.
Click To Enlarge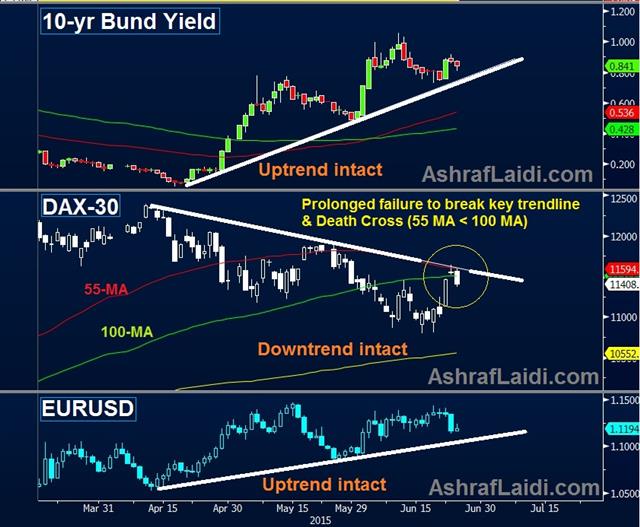 Latest IMTs