Intraday Market Thoughts
Fed Fight Begins
More strong jobless and PPI figures just came out from the US. The heavyweight battle between inflation and a temporary blip in prices truly got underway on Wednesday with a shockingly high CPI print that sent risk assets spiraling. The US dollar is pulling back today after having led the way yesterday. Ashraf says EURUSD's 1.2050/55 support is a crucial support level. Elon Musk's eviromental epiphany about the energy repercussions of Bitcoin paved the way for further gains in some alt currencies vs BTC. ADA is one of them. US PPI came in at 0.6% vs exp 0.3%, while jobless claims fell to 473K vs exp 490K. A
CAD traders await a crucial speech the BOC's Macklem
(see below).
Click To Enlarge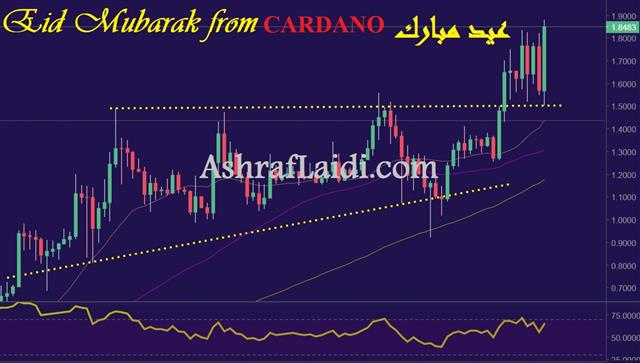 The remainder of the year will be a battle between those seeing problematic inflation and those – particularly the Fed -- who insist it's temporary.
Think of the past few months of inflation talk as pre-fight hype but the bell rang on the real bout on Wednesday with the April CPI report. The inflationistas came out swinging and landed an absolute haymaker as CPI rose 4.2% y/y compared to 3.6% expected. Excluding food and energy it rose 3.0% y/y compared to 2.3% expected. The 0.9% m/m rise in core inflation was the highest in 39 years.
The dollar surged, Treasury yields rose and equities tumbled. The S&P 500 fell 2.1% in the largest decline since February, closing just off the lows of the day.
Fed vice chair Clarida spoke just after the report and said it was surprising but largely stuck to the same message. If there was a minor shift it was that he said that policymakers need to remain humble along with a reiteration that they wouldn't hesitate to act in the face of problematic inflation. He also highlighted the important role of inflation expectations in his decision-making.
The mood in markets is a sharp reversal from Friday when a soft jobs report looked like it paved the way for an easy summer for the Fed.
What's abundantly clear is that economic data is going to drive markets for months. Next up is PPI, which is often ignored but will reverberate this time around. There's often a correlation between the two reports so risks are to the upside in the +5.8% y/y consensus. Weekly jobless claims are also due and forecast at 490K.
We will also be
keeping a close watch on the BOC's Macklem.
Canada has drifted away from the central bank consensus with the early taper and Macklem widen the rift by highlighting inflation risks. If so, that would boost CAD but could also reverberate more broadly.
Latest IMTs