Intraday Market Thoughts
Game Changers & Setters
Indices are caught between the
threat of surging cases
(and deaths) prompting new lockdowns in the US
(a risk-off event but positive for stay-at-home NASDAQ)
, and on the
cusp of more vaccine breakthroughs
(positive for indices and negative for stay-at-home NASDAQ)
. After Wednesday's closing bell, Moderna said its vaccine trial got enough infections to allow for a preliminary analysis of the vaccine effectiveness to begin broader analysis. Is
OIL
showing a gravestone doji daily candle? Does
GOLD
show vulnerability at the 1850 support? Will
VIX
bounce off the right-shoulder support from 23.40s? Below is a
sample of Wednesday's trades to the WhatsApp Broadcast Group
(outside
the Premium insights
).
A new Premium trade was also issued to all subscribers.
Click To Enlarge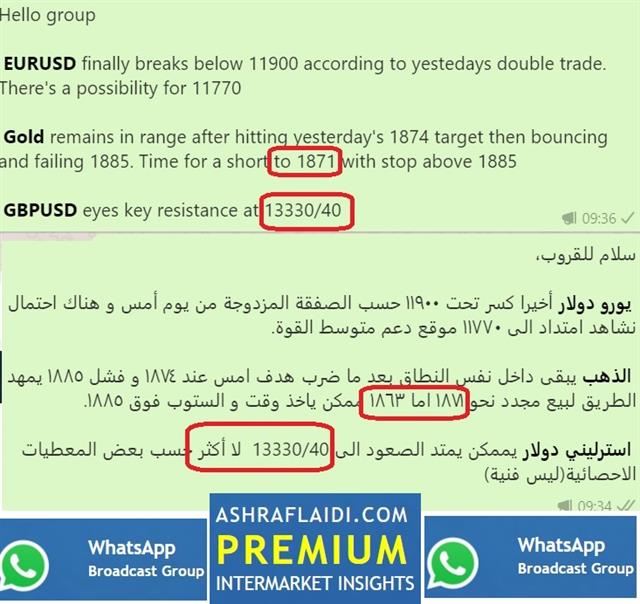 Bonds & Indices
We continue to watch 1.00% in the US 10-year yield and how market behaves if/when it breaks. Will a breakout be a reflection of outright risk-on surge and optimism to the extent of boosting the reflation trade (USD-negative), or would it pose a threat to the increasingly low-rates dependent players and the borrowing-addicted US govt until it whispsaws lower?
Outside of that, the mode in markets continues to be selling the US dollar even with Treasury yields rising. There is a mountain of money parked in the US bond market that's waiting for the right time to dip into foreign investments, particularly emerging markets. News of a vaccine that could potentially eradicate the virus may be that trigger but it's competing with rising cases in the interim.
GBP and Brexit
Just 24 hours ago it seemed like crunch time in Brexit talks as EU and UK announced a rapprochement in negotiations, prompting GBP spikes across the board, which was furthered by the vaccine news—a development considered by FX to be widely positive for global growth ie negative for USD and JPY against the rest. As cable hit the 1.3290s, we were reminded that the pair never dipped below 1.40 for decades before Brexit.
At present, the contours of the new deal don't appear to be onerous and combined with Sunak's willingness to spend, leave the UK in a solid position once Brexit and the pandemic are sorted. See in the above WhatsApp snapshots how Ashraf called cable's peak near 1.3330s for members of the WhatsApp Broadcast Group, minutes before 1.3312 was hit and held
Click To Enlarge

Latest IMTs