Intraday Market Thoughts
New Fed Question & AUD GDP Skew
A trio of weak US economic data points in the past three trading days raises the question about whether or not the Fed will even be hawkish on Sept 21. On Tuesday, the New Zealand dollar was the top performer while the US dollar lagged. Looking ahead, Australian GDP and a Fed speech are the compelling storylines. Our Premium GBPUSD short was stopped out as USD weakness accelerated across the board after the poor ISM figures. There are 2 USD shorts currently in progress and in the green
صدمة مجددة للدولار(فيديو للمشتركين فقط)
Click To Enlarge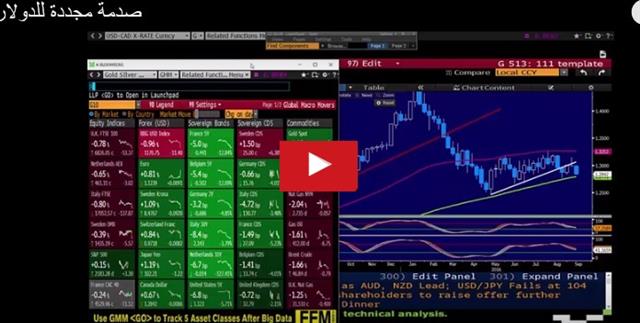 Varying degrees of disappointment in ISM manufacturing, non-farm payrolls and ISM non-manufacturing in the past three trading days have cut the implied odds of a Fed hike in Sept to 24% from 42%.
To us the odds are lower still, and it would be an unnecessary risk to markets. The Fed may not even shift to more-hawkish rhetoric on Sept 21 in a nod to the calendar. The subsequent FOMC meeting is 6 days before the election and then not until Dec 14. So if the Fed isn't going to hike this month, it has plenty of time to send a signal before December.
The Beige Book on Wednesday may offer a clearer picture of the Fed's thinking but be warned that it's skewed hawkishly this year and given false signals. The main final input for the Fed will be the Sept 15 retail sales report.
Another spot to watch is a 0115 GMT speech from the Fed's Williams. If there is any downgrade, even subtle, in his rhetoric, it will be a clear sign that the Fed is on the sidelines.
In the meantime, risks around EUR (the ECB on Thursday), CAD (the BoC on Wednesday) and AUD (GDP) abound. Up first is the 0130 GMT release of Australian Q2 GDP. Partly lost in the RBA-watching yesterday was a great Q2 current account number. It's helped to boost the consensus for Q2 growth to +0.6% from +0.4% but it's still probably not fully priced in.
Another important input will be government spending, which surged in Q2. But what could cause a whipsaw after the data is that if private consumption is weak. Even if the headline number is strong, weak signs from consumers could quickly send AUD/USD in a break after five days of gains.
Act
Exp
Prev
GMT
GDP (q/q)
0.6%
1.1%
Sep 07 1:30
Current Account
-15.5B
-20.2B
-14.9B
Sep 06 1:30
Fed's Beige Book
Sep 07 18:00
Latest IMTs