Intraday Market Thoughts
Gold & Silver Holding as Long as This Happens
The elusive R continues-- Epidemiogists are seeking to determine the R value – the effective "reproduction number" at which a virus spreads, economists are looking to estimate the depth and length of the current Recession and equity strategists are racing to ride the latest Rotation in sectors. Today, US stocks posted their biggest gain since early April on a combination of improved prospects of an effective vaccine from US biotech player Moderna. That's the fundamental explanation. What about the technical/quantitative explanation? (see below). Meanwhile, metals pulled lower but gold & silver remain well above their medium term trendline support as long as i) FedFunds are still pricing negative rates later this year and; ii) real rates are negative (10-year yield minus inflation). Thursday's Premium long in the DOW30 hit its final target at 24380 for 1120-pt gain. A new Premium trade has been issued shortly after the cash close, backed by 2 charts and 4 explanatory notes.
Click To Enlarge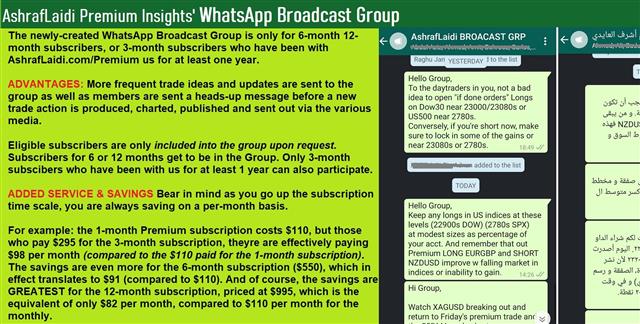 So why did we choose to take the long in Thursday when markets were still bleeding from Wednesday's losses? Some of the answers are related to the Gold/SPX ratio, sector rotation in the 1st 45 minutes of NY cash trading and consistent technical in major USD pairs. In summary, there were plenty of signs showing eroding momentum in Wednesday's selloff, which were consistent with metals' behaviour and intermetals technicals.
So far, we have 6 open Premium trades, all of which are in the green, led by XAUUSD and XAGUSD, bought at 1690 and 17.50 respectively.
From year-to-date to 5 days-to-date
Year-to-Date, technology is the only sector in the green, followed by health care (XLV) and consumer discretionary sectors (XLY) barely in the red. The worst sector remains energy. The situation of the past 5 trading days, however, appears starkly different. Economically sensitive sectors such as materials (XLB) and industrials (XLI) are in the lead along with energy, while defensive sectors such as healthcare and consumer staples are the worst performers (XLP). The untouchable Technology sector (XLK) is the 8th worst performing sector out of the major 11 sectors, reflecting the pause in tech, to give way for XLB, XLI.
How long can we rely on fed funds futures signalling negative rates by year-end to help indices?
What's Special about the WhatsApp Broadcast Group?
And regarding Thursday's DOW30 trade, the regular Premium clients made 1120 pips if they got in at the entry til the final target, but members of our NEW WHATSAPP BROADCAST group made +1300 pts as they got the heads up before the trade was published. The same story with last Friday's silver trade, when I announced to the Broadcast Group that i'd be issuing a long in XAGUSD. By the time the trade was written, charted and published, silver had moved. And the same applied to last week's NZDUSD short trade.
Latest IMTs