Intraday Market Thoughts
Volatility in High Gear Ahead of the Fed
Sentiment quickly turned Monday in a clear demonstration of the dangers of trading ahead of the Fed. The Australian dollar was the top performer while sterling lagged. The RBA meeting minutes and government forecasts are the highlights in the hours ahead. There are
6 Premium trades
in progress, each of which is currently in the green.
A heavy round of yen buying an stock selling led to extremely whippy trading on Monday. The moves eventually reversed but it's the kind of volatility that will continue to leave traders on unsteady footing.
Click To Enlarge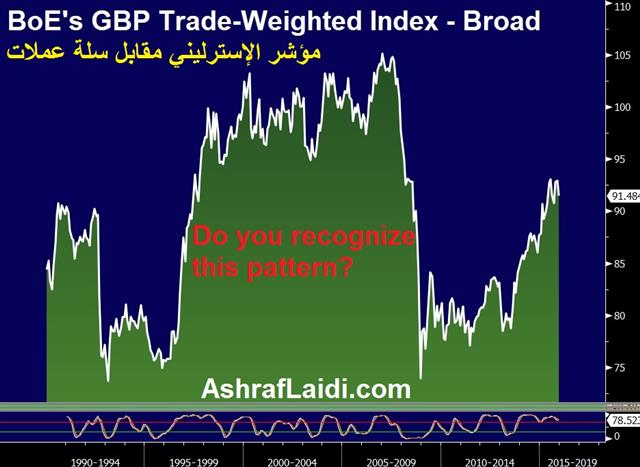 Economic news was light so instead the market continue to focus on junk bonds and overseas developments. Chinese shares rallied late to finish 2.5% but that didn't provide any kind of boost to US shares early. Instead the S&P 500 was whipped around. At one point the index gained 20 points and then immediately gave it back in the span of 10 minutes. Declines continued to the 50% retracement of the October rally at 1994 where sentiment turned again and the index finished at the highs of the day at 2021.
Yen crosses followed a similar path. USD/JPY skidded lower from 120.80 to 120.34 in a quick move only to later recover to 120.95.
The euro is showing signs of a minor triple top near 1.1050. The CFTC report highlighted impressive resolve from shorts and they defended that level to push EUR/USD to a flat finish on the day at 1.1000.
Cable was the laggard in a dip to 1.5108 but a strong bid has swept the pound up to 1.5171 in early Asia-Pacific trading. It's tough to link the moves to fundamental news at the moment and that's no surprise given the flows related to year-end and the Fed.
Expect more of the same in the day ahead
In the short term, the Australian dollar will be in focus. It staged a comeback after several days of selling on Monday, finishing at 0.7250 from nearly a cent lower on Friday. The first event to watch will be at 2330 GMT when the RBA releases the minutes of the latest meeting. There wasn't much to glean from the decision but Stevens was optimistic and that may be the tone of the minutes.
The larger event may be at 0200 GMT when the government offers its mid-year economic update and forecasts. The 2015-16 GDP forecast is currently 2.75% and will be cut to at least 2.5% with the following year expected to be lowered to about 3% from 3.25%. The deficit forecast is expected at $38B this year from $35B.
Act
Exp
Prev
GMT
RBA Meeting's Minutes
Dec 15 0:30
Latest IMTs