Intraday Market Thoughts
What's Close Enough for MV3?
Sterling is off the lows on news that as some Labour MPs said will back PM Theresa May's deal in today's meaningful vote in Parliament. Reports that former Brexit minister and Brexiter Dominic Raab will support May's deal have also helped the pound. US personal income and inflation were both weaker than expected and CAD GDP overshot expectations. A new USD trade has been issued moments ago.
Click To Enlarge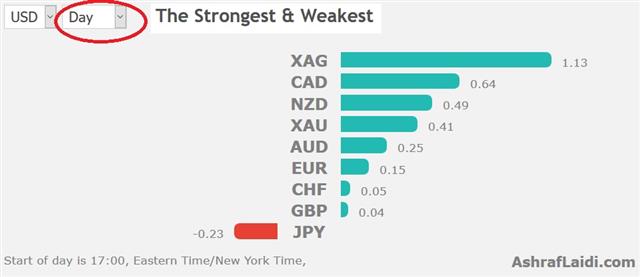 Friday's vote won't be a full meaningful vote but it will be a valuable indicator of whether her deal still has a chance. It will likely fail but if it does, the question to ask is: what's close enough? Theresa May needs to swing 75 voters compared to MV2. If she's one vote short it's not going to be the end of this round of talks but let's say she can get it down to a margin of 15. Is that close enough to spark some negotiations and a true MV3? It likely is and the pound could pop on such a result.
At the same time, it will depend on the EU because the current extension timeline is conditional on her getting it through Parliament this week. The other obstacle is Berkow, the speaker who may not allow a fourth vote anyway.
The balance of risks is interesting. Cable touched 1.30 now and if it all falls apart the downside emerges in the 1.25-1.28 range – so call it 5 cents. But first, let's deal with the 200-DMA support near 1.2970. The upside upwards of 1.40 – call it 10 cents. There's a big skew there but what are the odds she can get it through?
Offering to resign is the final card she had to play and it looks like it's not enough. However the progression of how we get higher or lower is also interesting. If there is a positive breakthough -- like the DUP supporting her deal -- the upside will be immediate. Whereas a negative development is less likely to come on a single headline so longs will have a better opportunity to recover than shorts.
Act
Exp
Prev
GMT
FOMC's Quarles Speaks
Mar 29 16:05
Latest IMTs