Hot-Charts
NZDUSD Eyes Sub-0.63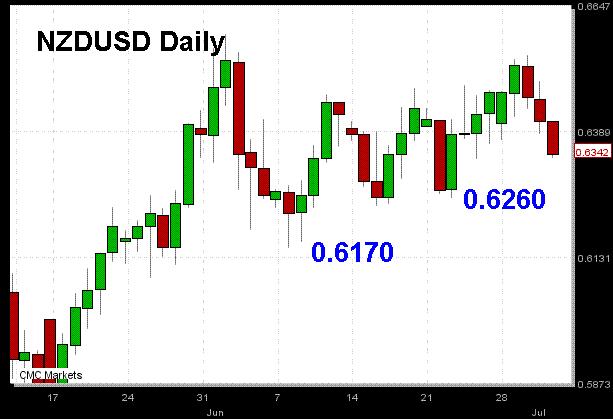 Further downside room for NZDUSD remains despite 200-pt loss over past 3 days. Latest weakness in NZD data and the RBNZs reluctance to intervene, combined with deteriorating internals for US and emerging market equity indices, spells prolonged selling towards TL support of 0.6260, a break of which may call up 0.6170s. NZDJPY also appears vulnerable, suggesting 60.70 and 59.80 targets. Renewed talk from Chinese officials demanding G8 to discuss a new reserve currency will continue to weaken the US currency and provide some support for NZDUSD but the risk foundation in the markets appears increasingly NZD-negative. Upside capped at 0.6430s.
More Hot-Charts
Nov 12, 2021 12:55 | by Ashraf Laidi

https://www.binance.com/en?ref=13288560...

Nov 8, 2021 17:05 | by Ashraf Laidi

We know that Gold's commitment reports from the Comex is for the trading working period ending in a Tuesday.

Aug 10, 2021 18:42 | by Ashraf Laidi

The below analysis was carried out last Friday (Aug 6th), after which both BTC and ETH have risen more than 14% each.
Hot-Chart Archives