Intraday Market Thoughts
CAD, Oil Divergence & Mixed US Data
A highlight from mixed bag of US economic data might be shipments numbers that will weigh on GDP. The Canadian dollar was the top performer on Wednesday while the euro lagged. The BOJ minutes from the November meeting and a speech from Kuroda are due later. A new Premium trade has been issued and filled, bringing the number of trades to six.
Click To Enlarge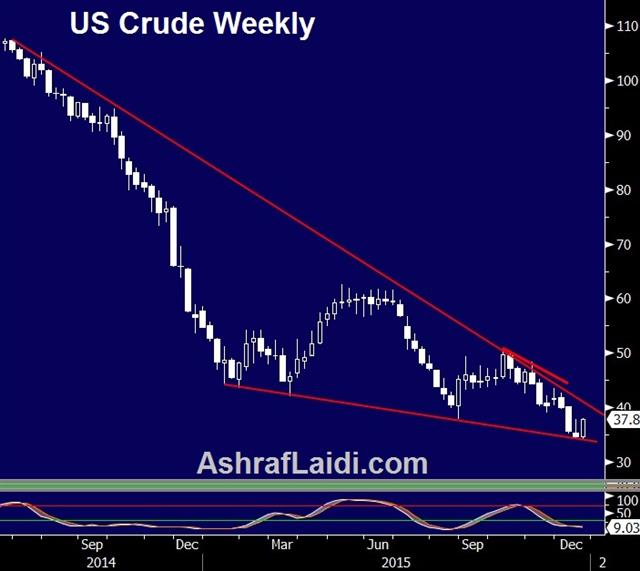 A wave of US economic data was delivered ahead of the holidays. New home sales were soft at 490K compared to 503K expected. The U Mich consumer sentiment report improved to 92.6 compared to 92.0 expected.
The top data was the durable goods report and the core component fell 0.4% versus the 0.2% consensus. It's normally the key headline from the report but what grabbed our attention in the November data was the 0.5% decline in shipments compared to +0.5% expected. That was compounded by a revision on Oct shipments to -1.0% from -0.5%. The number point to a high risk Q4 growth is below 2% and will concern the Fed and leaves the dollar vulnerable.
Another interesting divergence on Wednesday was in CAD. The loonie rallied despite a weak GDP report that stoked speculation about a BoC cut. It was outweighed by a nearly 5% rally in oil on tighter inventory data. It's a reminder that all Canadian data is lagging in relation to real-time commodities prices.
Looking ahead, Japan is in focus with the minutes of the Nov meeting due at 2350 GMT. Note that this wasn't the meeting last week with the surprise introduction of some technical QE measures so the risks are low. BOJ Gov Kuroda speaks at 0400 GMT but he also spoke late last week in a press conference so the probability of any kind of fresh signal on central bank policy is low.
What the BOJ will do in the year ahead is an underappreciated risk. The USD/JPY range this year was the narrowest since before the crisis and that's taken away some of the focus from the pair. There's a strong consensus that the BoJ is heading towards more easing but there's an undercurrent suggesting that bond supply constraints and the lack of effectiveness of QE and FX weakness might inspire a different bold direction from Abe. Ashraf has issued detailed analysis on this topic in the latest USDJPY Premium trade.
Act
Exp
Prev
GMT
Bank of Japan Governor Kuroda Speech
Dec 24 4:00
Latest IMTs