Intraday Market Thoughts
Gold net Longs Break Support
This Sunday didn't start with gold speculators selling over 55 tonne in less than 2 minutes as was the case 7 days ago. But the effect of last week's gold collapse has been revealed in the latest report of speculators' commitments from the Comex, showing net longs plunging 41% to 28,279 contracts, the biggest percentage decline since November 2013.
Will this week's combination of a hawkish FOMC, an upward revision in US Q1 GDP and a better than expected US Q2 GDP release, emerge as the worst combo outcome for gold? A $1,030 print is next on the cards, followed by $920.
The difference between a hawkish Fed FOMC statement and an actual rate hike could be a about $200 bn in cancelled energy projects and over $25 bn in potentially distressed energy-related bonds.
Click To Enlarge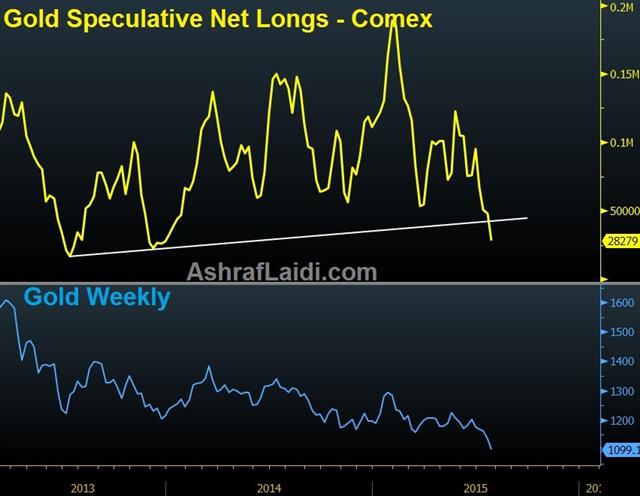 Latest IMTs