Intraday Market Thoughts
Japan on the Mend
The main narrative on the strong yen is that the lack of BOJ action and risk aversion have been behind the gains, what if it's something else. JPY was the top performer on Monday while the Canadian dollar lagged. A speech from RBA's Stevens is due later.
Click To Enlarge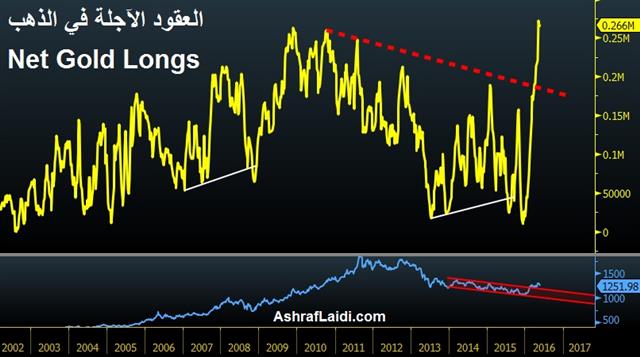 Japan has been locked in a never-ending cycle of deflation, government stimulus, central bank experiments and worsening demographics. Abenomics has been bold on the spending and mon pol fronts but soft on structural reform and momentum has waned.
Or has it? A trio of recent indicators in the past week have been shockingly strong. The first was Q1 GDP at 1.7% annualized compared to 0.3% expected. That was followed by a 5.5% rise in March machine orders compared to -2.0% expected and yesterday's trade balance. The 823B yen surplus crushed the 540B yen consensus and was the best since 2010.
To be fair, there are caveats in each of those data points and others pain a gloomier picture but yen strength isn't exactly an easy-to-explain phenomenon. It struck again on Monday as USD/JPY fell 90 pips and has now completely erased the post-FOMC Minutes gains.
More likely explanations include a mix of risk aversion, USD weakness, yield spreads, earthquake stimulus and BOJ inaction but it's not the time to rule anything out. Moreover, the market is growing increasingly enamored with the idea of helicopter money and debt monetization and when there is a monetary policy experiment, Japan will be there.
In the US Monday, the market flash manufacturing PMI was at 50.5 compared to 51.0 expected. That's the lowest reading since 2009. However, factories are nearly non-existent on the Fed's radar and Williams continued the drumbeat of hawkish Fed talk.
Still, the US dollar hasn't captured a lasting bid. If it doesn't in the next day or two, then it's tough to believe it will come at all.
The Asia-Pacific calendar is light for the hours ahead .The main events is a speech from the RBA's Stevens at 0305 GMT.
Latest IMTs