Intraday Market Thoughts
See you tomorrow at the London Trade Show
Join me tomorrow March 10th at the
London Trader Show
, where I will cover the latest trading and macro themes in FX and metals. Book your
seat here
for my 12:00 pm presentation, followed by my panelist appearance at 1:20 pm on "The Traders' Dilemma: Risk v Reward and how to get the balance right" at
the Novotel London West Hotel
And yes, it will all coincide with
#NonFarmPayrolls
Click To Enlarge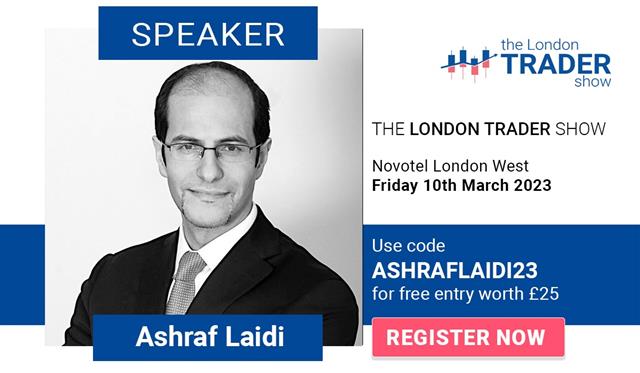 Applying Intermarket Technicals to Global Macro
12:00 PM Open Stage Theatre
- Will the inevitable pause in Fed hikes turn into rate cuts? Stock indices have always sold off during Fed easing. Will it be different this time? What it means for Gold & USD ?
- What technical dynamics to look for ahead of USD-Gold convergence?
- Is there an "ideal" currency pair during global stagflation?
- Applying intermarket fractals to USD, metals ETFs and equity indices.
- The US yield curve has proven effective in calling shifts in Fed policy. But how to use curve reversion in timing for rate cuts?
And don't forget my appearance at the panel of the Lunchtime Summit,
"The Traders' Dilemma: Risk v Reward and how to get the balance right" at the

Main Auditorium 1:20pm.
Latest IMTs