Intraday Market Thoughts
Gold and NZD in Focus
The dust settled on the RBNZ move and gold rallied Thursday, leaving both poised for more. The kiwi and USD were the top performers on Thursday while the euro led. Japanese PPI is next. AUDNZD Premium trade was stopped out, while EURCAD short was closed at a gain, for possible review in tomorrow's Canada jobs repor.
Ashraf will trading live on Friday at The Forex Day conference in Madrid, focusing on the Canada jobs report. He will be joined by David Aranzabal. Access is available via LiveStream on the web. Click for full details.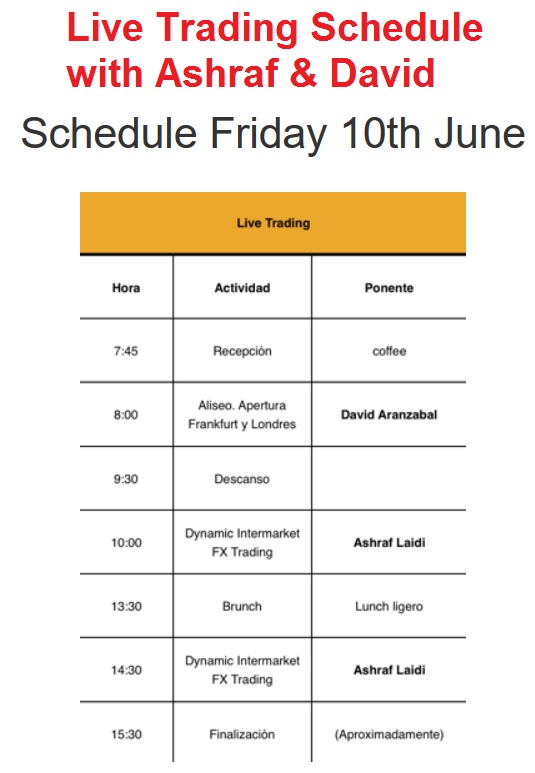 The best kinds of big technical breakouts are support by major fundamental news. That's what happened in NZD/USD and AUD/NZD after the RBNZ decision.
Suddenly, it looks like Wheeler might be done cutting rates. It will take a string of bad data but an August cut is less likely than the 50/50 pricing in the market.
NZD/USD finished well-above the May high and is trading at the best levels in a year. AUD/NZD broke the Nov 2015 low and is at a 13-month low. Neither chart is faces significant headwinds on a continuation. In the short-term, however, there could be a pullback as those breaks are retested.
Another chart we've highlighted is gold, which broke above the 55-day moving average this week. A story about Soros' bullishness did the rounds Thursday. It's currently flirting with $1270 but it broke the 61.8% retracement of the May decline in a positive signal.
In US trading, the theme was strength in yen crosses. The US dollar was aided by wholesale inventories in April rising 0.6% compared to 0.1% expected. That led to upward revisions to Q2 GDP, which is shaping up to be a key Fed metric for the July meeting. Initial jobless claims at 264K compared to 270K expected helped to dispel some of the jobs fears.
Looking ahead, China remains on holiday and that may dampen Asia-Pacific volatility. The lone indicators to watch are Japanese PPI at 2350 and the tertiary industry index at 0430 GMT but neither is likely to be a market mover.
Act
Exp
Prev
GMT
Wholesale Inventories (APR)
0.6%
0.1%
0.2%
Jun 09 14:00
Initial Jobless Claims (JUL 04)
264K
265K
268K
Jun 09 12:30
Continuing Jobless Claims (JUN 28)
2095K
2172K
Jun 09 12:30
Latest IMTs