Intraday Market Thoughts
Market Tests Trump's Bluff
Global Indices are back in the red after a brief respite on Monday. Comments from US Treausry and Trade officials confirming Trump's announcement to hike tariffs later this week are the main culprit. The yen is the day's top performer while the pound lags A new trade is ready to be issued after the London Close.
Click To Enlarge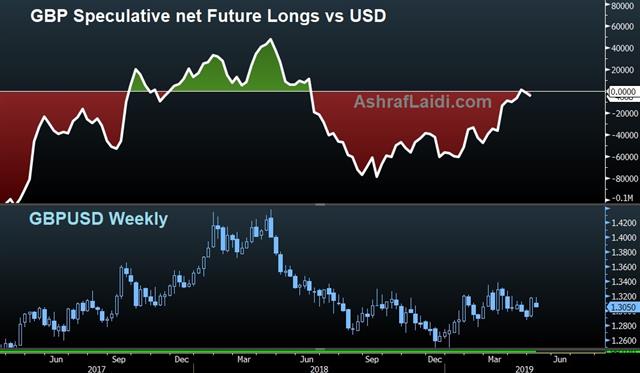 Perhaps sensing that the Chinese weren't taking the threat seriously enough, Mnuchin and Lighhizer released a statement late Monday highlighting plans to implement the tariffs and expressing frustration that China had backtracked on commitments to halt tech transfers. This is sparking a fresh round of risk aversion but the details of their complaint had already been reported.
The S&P 500 is down 39 pts at 2894, targetting key support at 2878. Oil is back down after having mounted one of the largest turnarounds on Monday. It fell more than 3% on global growth worries around trade only to finish 1% higher. The FX market largely took the trade worries in stride as yen crosses pared losses. US crude is now back at 60.70, with 60 standing as the next key support.
This issue will dominate the broad market outlook for the remainder of the week. The final stage of negotiations is always the toughest and Trump appears to be more willing to resort to brinksmanship than previously believed. Nonetheless, note that Trump also escalated threats against Canada in the final week of NAFTA negotiations and a deal was ultimately struck.
Chinese officials will also travel to Washington and that means talks haven't broken down.
AUD pushed higher earlier in the session after the RBA issued a positive outlook on labour markets and inflation, but did not rid markets of lingering expectations of a rate cut later this year. The latest bout of risk aversion will maintain AUD under pressure near 0.71.
Latest IMTs