Intraday Market Thoughts
NFP Shakeup, China Takes off
Friday's non-farm payrolls report failed to give the US dollar the kind of boost you might expect because details didn't match the headlines. Ye, the US currency is holding steady, largely against the yen and Aussie, with EUR and CAD robust. The US jobs story was similar to the prior report, when a solid earnings figure was overshadowed by temporary factors. CFTC positioning data remains delayed. China goes for week-long holiday to observe the start of the New Year Holiday. Below is a statistical factoid about the Chinese Year of the Pig (if you're into that). Ashraf reminded me that last year's extraordinary Superbowl game coincided with the start of 4% and 5% daily declines in indices. Yesterday's game was as quiet as indices have been over the past 4 weeks. Things will likely remain quiet until mid March.
Click To Enlarge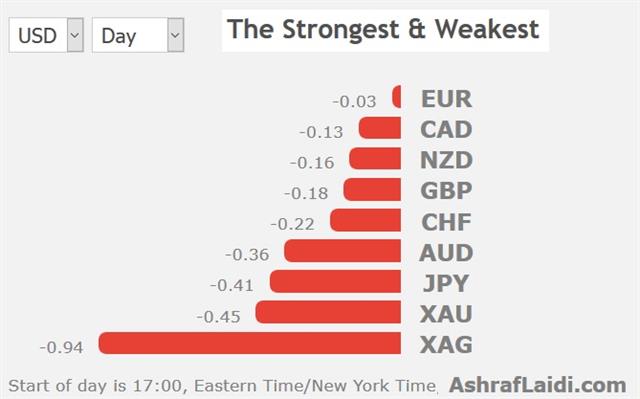 USD/JPY rose over 60 pips on Friday but the dollar was mixed overall after non-farm payrolls. Jobs rose 304K compared to 165K expected but quirks raised questions. The household survey showed 241K jobs lost and that drove the unemployment rate to 4.0% from 3.9%. Average hourly earnings were also soft at 0.1% vs 0.3% expected.
A more-notable release was the ISM manufacturing index. The sector was hit hard by a series of soft readings in December but indicators have bounced back. The January reading was 56.6 compared to 54.0 expected.
A big beneficiary was the Canadian dollar as the momentum from January continues into a month with a positive seasonal tailwind for CAD and oil. USD/CAD fell below the 61.8% retracement of the Oct-Dec rally to as low as 1.3069 and is down 600 pips already this year.
For traders of US indices and FX, DOW30 focus remains on the 25100/25150 resistance, SPX focus on 2712/15, while USDJPY 110 must also be watched for whether prolonged close is sustainable.
In terms of positioning, we're eagerly anticipating the return of CFTC commitments of traders data but we could still be waiting a long time .The week of Dec 21 was published on Friday and the plan is to post reports twice and week and eventually catch up in early March. However government funding will only last through Feb 15 and another shutdown would extend the clock.
On the calendar, it's lunar new year and that means Chinese markets are closed all week. Happy year of the pig to all our readers and, if you're into that kind of thing, it's the best of the 12 years on the Chinese zodiac, averaging a nearly 18% annual return on the S&P 500.
Latest IMTs