Intraday Market Thoughts
The Land of the Rising USD/JPY
Indications from Japan and the huge moves in yen crosses suggest the Japanese government is preparing a new foray into experimental monetary policy. The pound was the top performer on Tuesday while the yen lagged as big FX moves continued. A speech from the RBNZ's McDermott is due later. GBPJPY and AUDPJPY trades were both stopped out. A new Premium video will be posted and sent at the start of the Wednesday session to share which trading ideas will be reviewed and confirmed. The link to the latest video is now ready. Please see below.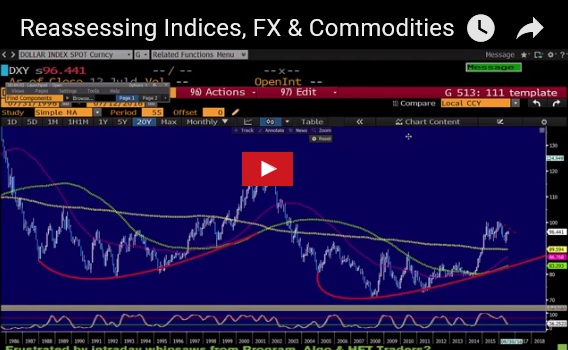 The two day rally in GBP/JPY was the largest since 2014. The pound is taking advantage of the improved stability as Theresa May takes over but the yen side of the equation is what we look at today.
Abe has been the strongest Japanese PM in a generation and he's done it with bold actions. In Kuroda he's found a central banker who is equally undaunted by the consequences down the road.
Japanese government debt has been de facto monetized already and they're clearly the most eager central bank to fight a currency war. With the Abe strengthening his mandate in upper house elections, the murmurs suggest he's planning yet another effort to decisively restart the Japanese economy.
Sankei reports that officials around Abe are considering 'helicopter money' and Ben Bernanke paid a visit to top Japanese leaders. The mechanics would include a BOJ pledge to hold its inventory of JGB's semi-permanently, likely for 100 years. It would be combined with fresh government debt issuance and spending.
There have long been rumours of another fiscal/monetary dual effort to shock the economy. What better time than now?
The risk is that the market flouts scoffs at the actions once again but with the BOJ/MOF coming as close to printing as possible, the better bet might be that they succeed.
The economic calendar is light in Asia-Pacific trading so we will watch for other hints. Such a massive policy move – especially if it's combined with government spending – will be a tough secret to keep until the BOJ meeting. Expectations are certainly rising.
The main event to watch on the economic calendar in Asia-Pacific trading is a speech from RBNZ assistant governor McDermott. His colleague Grant Spencer hurt easing expectations by warning about the effects of loose policy on housing last week and that helped to boost NZD. In comments at 0030 GMT, McDermott may try to keep the options open.
The Fed's Mester also speaks at 0230 GMT but her likely-hawkish comments will assuredly be ignored.
Latest IMTs