Intraday Market Thoughts
The Quiet Challenge for Central Banks
The Bank of England joined a trend of central banks cutting down on the number of meetings. We look at what it signals about the future role of monetary policy. In Monday trading, the US dollar extended post-NFP gains in a clear sign of improving momentum the yen lagged. There are 7 Premium trades in progress: 3 in FX, 2 in commodities and 2 in equity indices. The chart below was posted by Ashraf to the Premium service last week.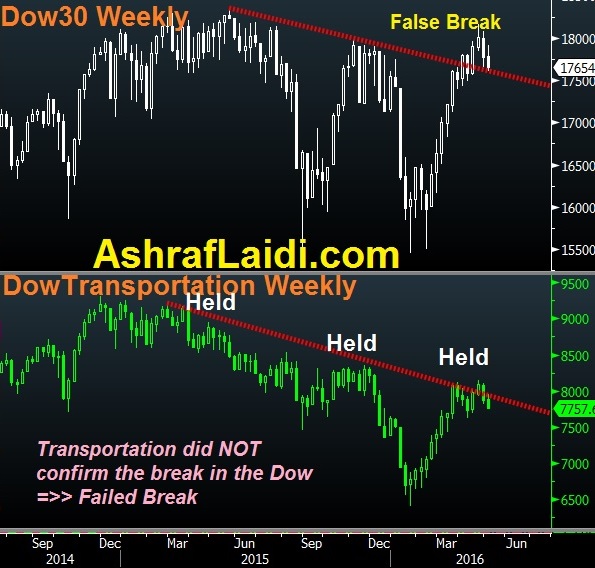 The BoE announced Monday a plan to cut the number of meeting per year down to 8 from 12. That follows similar moves by the BoJ and ECB. The foremost signal is that rate moves are now guaranteed to be more gradual.
More Opinions, Fewer Decisions
The risk is that central bankers do more talking and stoke speculation between meetings. The challenge for central bankers is to remain quiet. Monetary policy makers have frequently lamented that they have been forced to carry too much of the burden of stimulating growth. Fewer decisions will take some of the media, market and (hopefully) political pressure off them to act.The risk is that meetings are supplemented by more frequent central banker speeches and appearances in the media. That's a mistake, or perhaps planned to do just that. As Ashraf said: "Fewer decisions, more speeches, greater noise".
If central bankers want to hand the burden of stimulating growth onto the politicians then the best thing they can do is fade into the shadows.
Unfortunately, that's unlikely given the trend towards more communication. The idea is more transparency but paradoxically the increase in talking has sent more mixed signals and made markets less certain.
In the shorter term, the focus is shifting towards China. The weak trade numbers contributed to declines in commodity prices Monday. The latest round of Chinese stimulus is likely over but pressure could start to build if economic data disappoints. The next number due up is the April CPI report at 0130 GMT. The market is looking for a 2.3% y/y rise in prices.
Act
Exp
Prev
GMT
Consumer Prce Index (APR) (m/m)
-0.2%
-0.4%
May 10 1:30
Consumer Prce Index (APR) (y/y)
2.4%
2.3%
May 10 1:30
Latest IMTs