Intraday Market Thoughts
Dollar Stumbles Despite Dudley's Help
Hawkish hints from the Fed's Dudley failed to boost the US dollar Thursday in what's a mild setback for the USD bulls. The yen was the top performer on the day while the Canadian dollar lagged. The Asia-Pacific schedule is light but the G7 finance minister meetings are underway in Japan. USDCAD was stopped out, while one CAD trade remains open ahead of Friday's double Canadian release of retail sales and CPI.
Click To Enlarge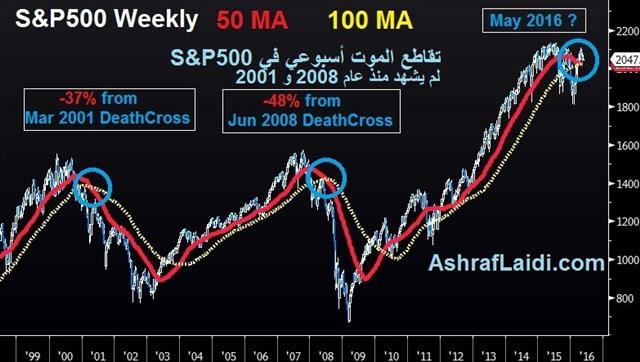 Dudley is generally a more-dovish FOMC member but he endorsed market pricing of a June hike at 30% and July at almost 50% in a press briefing. He said a hike will depend on data and emphasized that growth will need to pick up but overall he confirmed the hawkish message from the FOMC Minutes.
That should have given another lift to the US dollar but it didn't. Instead the dollar gave back about 50 pips of gains across the board as the day wore on. Economic data was a small factor as the Philly Fed business outlook, Chicago Fed national activity index and initial jobless claims all missed estimates, albeit only slightly.
The Fed's Fischer also spoke but avoided monetary policy while Lacker was hawkish as usual but also said the Brexit vote could keep the FOMC on the sidelines in June.
Still, that lack of dollar momentum into the end of the day was a disappointment. After the FOMC Minutes, dollar bulls had a strong reason to buy and Dudley confirmed it. Breakouts in EUR/USD, USD/JPY, USD/CAD and AUD/USD looked to be under way. But instead of picking up momentum on the breaks, the dollar stumbled and retraced.
For now, it's only a minor setback for the US dollar but it's a concern and something we'll be watching on Friday and into next week.
For the G7, note that this weekend is for central bankers and finance ministers while next weekend is the leader's summit so there will be no statement. Media reports say Japan and Canada are pushing their counterparts for more fiscal spending but Germany is resisting and the US is focused on FX.
Act
Exp
Prev
GMT
Philadelphia Fed (MAY)
-1.8
2.7
-1.6
May 19 12:30
Continuing Jobless Claims (JUN 07)
2152K
2165K
May 19 12:30
Initial Jobless Claims (JUN 14)
278K
278K
294K
May 19 12:30
Latest IMTs