Intraday Market Thoughts
Fresh questions from Jackson Hole
Central bankers continued with mildly hawkish rhetoric at Jackson Hole and that will ensure elevated volatility into September. In early trading the pound is leading the way while the Australian dollar is the laggard. Japanese industrial production and housing starts highlight a busy start to the week. Over the weekend, Beijing announced it will no longer attempt to boost the stock market through large-scale stock purchases, and will instead focus its efforts to find and punish those suspected of "destabilising the market", according to the Financial Times.
Click To Enlarge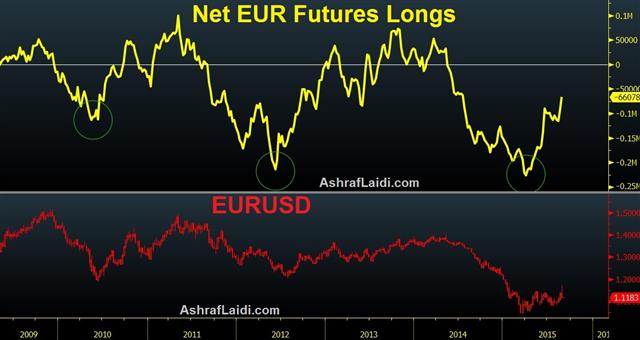 What's clear from Jackson Hole is that central bankers 'want' to hike, they're just waiting for the right opportunity. If the Fed or BOE was genuinely on the fence, the round of market volatility would have spooked them towards waiting.
Ultimately, we believe policymakers will wait but the undeniable bias toward rate hikes adds fresh risks. On Saturday, BOE Gov Carney continued to stress year-end as the time when he will begin to seriously debate a hike. Carney noted downside risks from China but said recent events hadn't changed the BOE's thinking.
Fischer underscored a positive outlook, saying there is "good reason" to believe inflation will rise toward 2% and then Fed can't wait until it gets there before hiking. The current statement says the Fed wants to be "reasonably confident" about rising inflation. So the question is, how close is "good reason" to "reasonably confident"?
Fed funds futures now price a 38% chance of a Sept hike, up 12 percentage points since Wednesday. So long as it remains a close decision, we struggle to see how risk assets can continue to recover.
In the shorter term the focus will be on Chinese stocks to open the week. However, a series of eco releases will also jar the FX market. The first is Japanese July industrial production at 2350 GMT. It's expected up 0.8% y/y.
Australia is also in focus ahead of tomorrow's RBA decision. Three final data points include TD Securities inflation, HIA new home sales and private sector credit.
Finally, Japanese July housing starts are expected up 11.0% in a report at 0500 GMT.
Remember that Monday is a holiday in the UK so volumes will be thin in European trading. Note that it's also month end so flows will be a major factor.
Commitments of Traders
Speculative net futures trader positions as of the close on Tuesday. Net short denoted by - long by +.
EUR -96K vs -93K prior JPY -39K vs -90K prior GBP +4K vs -4K prior AUD -47K vs -50K prior CAD -59K vs -67K prior CHF -12K vs -10K prior
Yen shorts were chased out in the huge rally on Monday but we expect they've slowly been rebuilding positions since.
Act
Exp
Prev
GMT
Industrial Production (JUL) (m/m) [P]
0.1%
1.1%
Aug 30 23:50
Industrial Production (JUL) (y/y) [P]
2.3%
Aug 30 23:50
Housing Starts (JUL)
1.033M
Aug 31 5:00
Housing Starts (JUL) (y/y)
11.0%
16.3%
Aug 31 5:00
TD Securities Inflation (AUG) (y/y)
1.6%
Aug 31 0:30
TD Securities Inflation (AUG) (m/m)
0.2%
Aug 31 0:30
HIA New Home Sales (JUL) (m/m)
0.5%
Aug 31 1:00
Private Sector Credit (JUL) (m/m)
0.5%
0.4%
Aug 31 1:30
Private Sector Credit (JUL) (y/y)
5.9%
Aug 31 1:30
Latest IMTs